Announcements
The 2011-2012 GC3 Membership Year Has Begun

The GC3 is a vibrant business to business network dedicated to advancing green chemistry across supply chains. As a dues-funded organization, we ask that members pay recommended dues based on the size of their company. These dues fund the various activities of the GC3 that many companies have come to value, including conferences, reports, supply chain dialogs, cross sectoral networking and research. Please see the following for a review of GC3 accomplishments for 2010-2011.
For your convenience, membership dues can be paid or renewed through our on-line form. Please contact Sarah Shields at
(978) 934-2997 with questions.
New Addition to the GC3 Team

Over the last several years, many of you have had contact with Melissa Coffin who worked diligently to ensure the GC3's growth and outstanding deliverables. In April, Melissa left the Lowell Center to accept a new position as Data Systems Project Leader at the Healthy Building Network in Brattleboro, VT. We thank Melissa for her efforts since the GC3's inception.

For those of you unable to attend this year's GC3 Innovators Roundtable, please join us in welcoming Sarah Shields, Program Assistant to the GC3. She will be the point person for all GC3 related questions.
GC3 Champions Award
This year we have awarded the first GC3 Champion Awards for outgoing leadership, support and promotion of the GC3 and its activities to:
Richard Cottrell
Berkeley "Buzz" Cue
Roger McFadden
webinars
June Webinar
Topic: Selling Products that Cause the Least Societal and Environmental Impact Through Supply Chain Engagement: Kingfisher PLC
Kingfisher is Europe's leading home improvement retailer and the third largest in the world, with 860 stores in 8 countries in Europe and Asia. The company has a strong commitment to ensuring that the products they sell do not adversely affect the health of their customers, or employees, or that of their environment throughout their manufacture, use, and end of life. As part of this commitment Kingfisher:
Identifies chemicals that are currently, or have the potential to be, the focus of concern or controversy with customers, employees, legislative authorities, NGO's, media or other interested groups
Determines if these chemicals are used in the products they sell
Works with suppliers to substitute chemical ingredients where there are recognised environmental or health and safety issues, with lower risk alternatives
Offers customers alternative products where the issues surrounding a chemical ingredient are significant and controversial, but unresolved
Discontinues products, in those circumstances where their research and/or legislation indicates that the chemicals they contain pose significant risks to customers, employees and the environment.
Paul Ellis, Kingfisher Quality Regulation Manager will outline the Kingfisher corporate policy and drivers for the policy, the tools and approaches it has implemented to fulfill this policy throughout their supply chain, and key lessons learned that can be applied to other retailers.
Presenter: Paul Ellis, Quality Regulation Manager, Kingfisher
Date: Tuesday, June 21, 2011

Time: 11am Eastern/ 8am Pacific
Cost: Participation in the webinar is free to GC3 member companies. Others may join the webinar for a fee of $50.
Call & Log-In Information: Participation information will be circulated to GC3 members over the green-innovation listserv. Those paying for the webinar will be given this information upon receipt of payment. Contact sarah_shields@uml.edu for details.
September Webinar
Topic: Technology Advances the "Green Screen": GreenWERCS Green Chemistry Assessment Scoring Tool
Learn how industry leaders are using the latest science on Green Chemistry, coupled with the latest software technology to advance safer alternatives and reduce cost around safer chemistry across the supply chain. This webinar will focus on the drivers for Green Chemistry and how firms can use new software tools to reduce the costs of chemical alternatives assessment, increase transparency and have a scientifically defensible approach to chemical selection that prevents Greenwashing. The webinar will also include information on relative and absolute scoring methods for measuring the impact of chemicals on human health and the environment.
Presenter: The WERCS
Date: September 2011, Date & Time TBA.
GC3 recent events

2011 GC3 Innovators Roundtable

This year's 6th Annual GC3 Innovators Roundtable: Advancing Green Chemistry Practices in Business was hosted by HP on May 4 & 5, 2011 in Cupertino, CA. As has been the case in other years, the Roundtable provided an excellent opportunity for learning about best practices in green chemistry across sectors, engaging in discussion, and networking. The meeting summary and slides from the presenters are located on our website.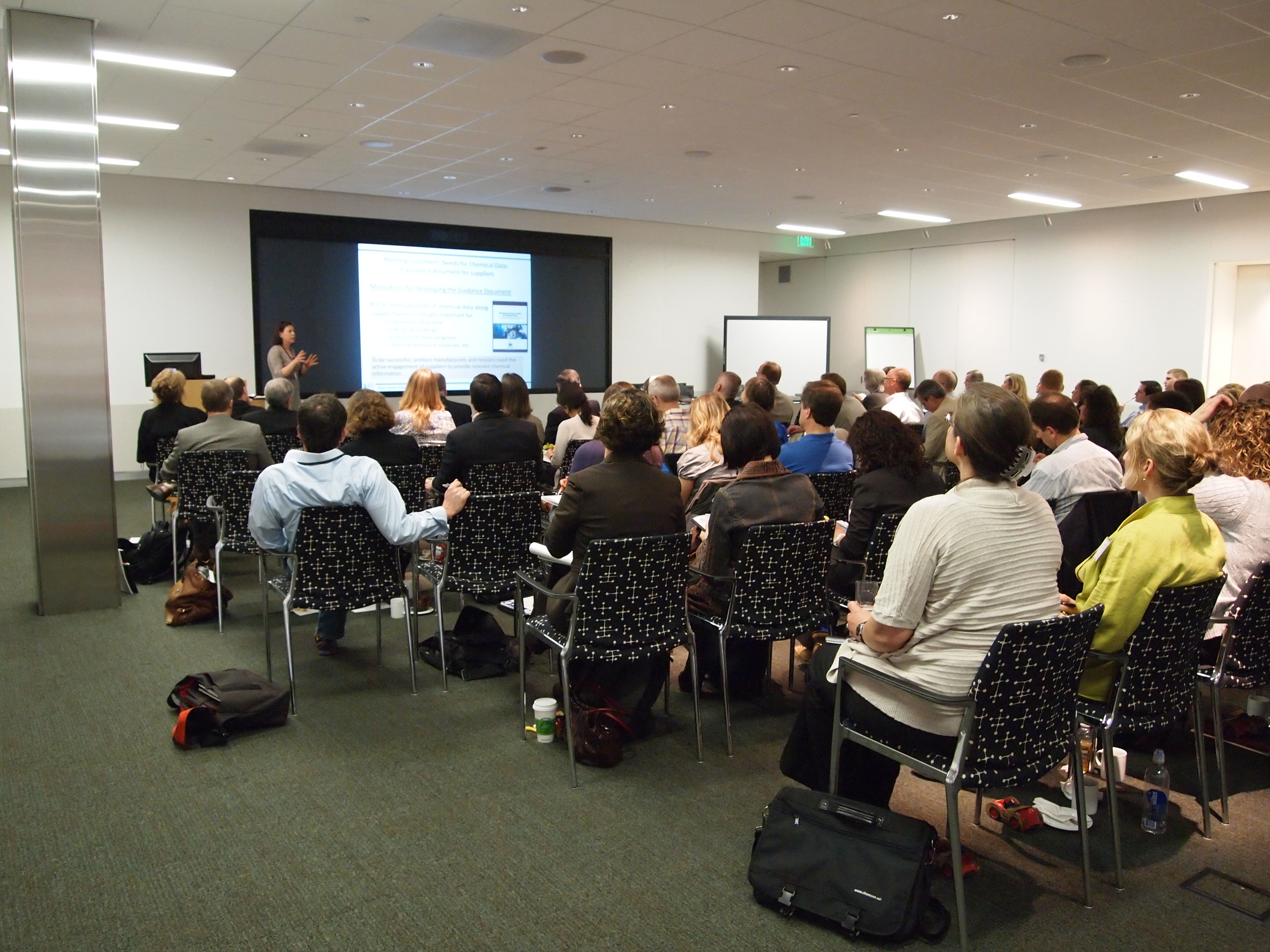 GC3 Project Groups for 2011


At the 6th Annual GC3 Innovators Roundtable the following projects, time lines, and deliverables were agreed upon for the upcoming year.
Pilot Project for Business and Academic Partnerships: Based on the work of the group in the previous year the group identified the following next steps: (1) conduct further research to address data gaps identified for three alternative plasticizers, TEHTM, DINCH, and DOZ, that have undergone the Green Screen evaluation; (2) conduct Green Screens for seven identified plasticizers; (3) validate results of Green Screens and publish the resulting assessments; (4) conduct performance testing on the most promising plasticizers; and (5) address other chemicals of concern at a later time.
Retail Project Group: At the Retailer Meeting held on May 3, 2011, some ideas for next steps for a retail group were discussed. These were further flushed out in the GC3 group discussion, and the following next steps were identified: (1) map efforts in the "green retail space" that address toxics in products (materials and chemicals), find out who the players are, what they are doing and what their purpose is, and the gaps or overlaps in efforts; (2) develop a one page document that makes the business case for green chemistry in the retail sector to help retailers "sell" green chemistry and safer products to others in their organization; and (3) create an educational program for retailers through a webinar series both for those who are new to "green product retailing" and for those who are already engaged.
Chemical Data Group: Based on work done by the group in previous years, the main idea for next steps was the pursuit of standardization in chemical data collection and reporting. The group discussed the possibility of focusing on a sector and engaging companies within that sector on standardization of data collection systems and how a standardized tool would help. To begin, the group thought it would be worthwhile to conduct a scoping exercise / needs assessment / feasibility study, focused on several sectors. This study would examine: (1) the drivers and challenges for chemical data; (2) existing systems to see how data is collected and reported, such as IPC 1752 and IMDS; (3) what data is collected; (4) what format is used; and (5) if these systems could serve as models.
Green Chemistry Education Group: As a new project group the group focused on brainstorming ideas rather than determining firm next steps. Areas in which the GC3 could play a useful role were discussed: (1) support best practices in green chemistry internships developing clear guidelines for programs; (2) promote collaborations such as a boot camp on green chemistry, design for environment, alternatives assessment, life cycle assessment, etc for firms; (3) support funding for K-12 and university education in green chemistry; (4) play a role in engaging with NSF and Congressional staff on advancing green chemistry research and education; and (5) engage with Beyond Benign in advancing the university green chemistry compact.
Product Chemicals Management for Retailers Meeting


The Product Chemicals Management for Retailers Meeting: Moving Beyond Compliance Toward Safer, Less-Toxic Product Lines was hosted by West Marine in Watsonville, CA, on May 3, 2011. The business to business event brought together over 40 proactive retailers and other stakeholders engaged in dialog about the challenges and solutions to safer chemicals management in the products they are selling, and explored the business case for why this is important. For further details on this event please view the meeting summary.
Green Chemistry news
Sales of 'Green" Household Products Fall

When Clorox introduced Green Works, its environment-friendly cleaning line in 2008, it vowed that the products would "move natural cleaning into the mainstream". However as the recession hit the consumers infatuation with green products has begun to decline rapidly, leaving the household product makers like Clorox scrambling to persuade mainstream customers to buy green again. Read more...
Chemical Policy Reform Creates Jobs, Drives Innovation/
Economic Benefits of a Green Chemical Industry in the U.S.
A new study shows, for the first time, that federal chemicals policy reform can support job creation in the U.S. chemicals industry while protecting public health and the environment. The study produced by the Political Economy Research Institute (PERI) and commissioned by the BlueGreen Alliance, shows that innovation in sustainable chemistry can reverse the industry's job shedding trend in a market that increasingly requires cleaner, safer production. Read more...
Whole Foods Announces Green Cleaning Standards

Whole Foods Market has introduced its Eco-Scale Rating System, a set of tiered, color coded, green household cleaning standards to help shoppers make greener choices. Under the Eco-Rating System, Whole Foods Market's household cleaning vendors will be required to list every ingredient on product packaging. To ensure compliance with the company's strict standards, all products will be audited through an independent third-party for verification.
Read more...
EPA Safer Product Labeling Program

The U.S. Environmental Protection Agency (EPA) has announced that more than 2,500 products are now authorized by the agency under its Design for the Environment (DfE) Safer Product Labeling Program to carry the DfE label. The EPA has also announced that it will soon require manufacturers with products that bear the DfE logo to disclose their ingredients to consumers on the product label or in another easily accessible location, such as a website.
Read more...
EPA Announces Action Plans on MDI and TDI
The U.S. Environmental Protection Agency (EPA) has released action plans to address the potential health risks of methylene diphenyl diisocyanate (MDI), toluene diisocyanate (TDI), and related compounds. Americans may be exposed to these chemicals when they are used in certain applications such as spray foam insulation, sealing concrete or finishing floors. The action plans are part of Administrator Lisa P. Jackson's commitment to enhance EPA's chemical management program. Read more...
Biobased Product Label Offers Marketing Oppurtunities
Now manufactures and vendors of biobased products, like soy-based products, may apply for the U.S Department of Agriculture (USDA) Certified Biobased Product Label, which offers new marketing opportunities for companies. While many companies claim to be biobased, this BioPrefferd Label will provide a credible certification of biobased products. Read more...
Most Hazaradous and Most Common Chemicals Registered

By November 30, 2010, 24,675 registration dossiers had been successfully submitted under REACH. ECHA's website will regularly update the numbers of phase-in registrations and registered phase-in substances. The aim of REACH is to improve the protection of human health and the environment as well as the competitiveness of industry through the safe use of chemicals.
Read more...
SIN List 2.0:
It's Time to Act on Endocrine Disrupting Chemicals
The evidence showing that endocrine disrupting chemicals (EDCs) may contribute to health and environmental problems is growing. EDCs interfere with the hormone system and have been increasingly linked to a range of health problems including cancer, diabetes, behavioural and attention deficit disorders, reproductive disorders and impaired fertility in humans and wildlife. Endocrine disrupting chemicals can be found in a wide range of everyday products, from food packaging and cosmetics to cash receipts, toys and electric cables. Read More...
Upcoming Events
Safer Chemicals in Products: Changing Markets and Policies

June 9, 2011

Washington, DC
Clean Technology Conference & Expo
June 13-16, 2011
Boston, MA
15th Green Chemistry and Engineering Conference
jointly held with the
5th International Conference on Green and Sustainable Chemistry
June 21-23, 2011
Washington DC
Beyond Green:Alternative Assessment
June 27-29, 2011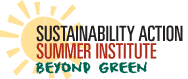 Lowell, MA
German Federal Environment Agency (UBA) Conference

Sustainable Chemistry- A Challenge and an Opportunity for International Chemical Management
October 6-7, 2011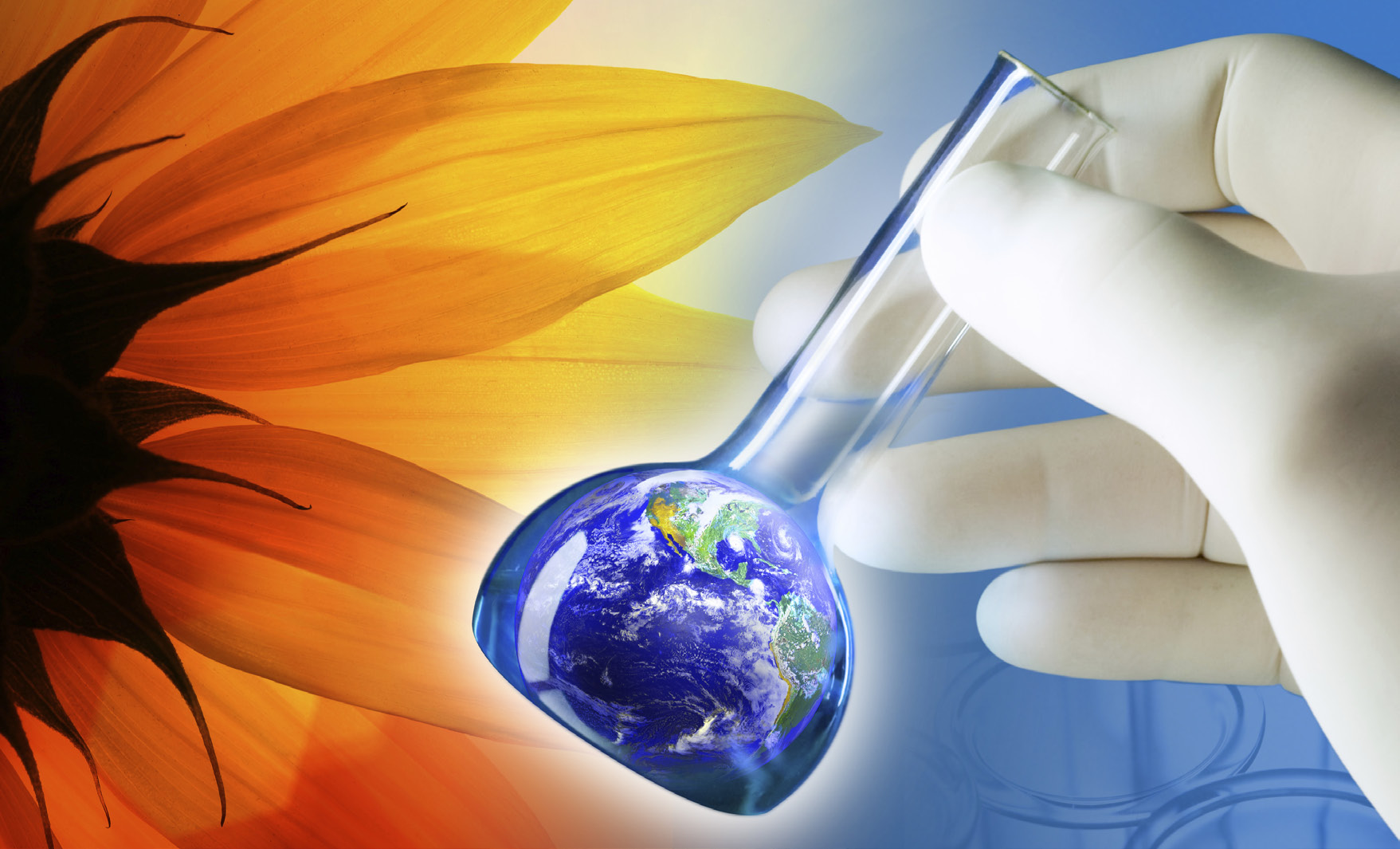 Berlin, Germany
October 16-21, 2011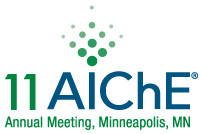 Minneapolis, MN
Michigan Dept. of Environmental Quality, Green Chemistry and Engineering Conference
October 27, 2011

Ann Arbor, Michigan
The Lowell Center for Sustainable Production is a research center at the University of Massachusetts Lowell.