SAVE THE DATE!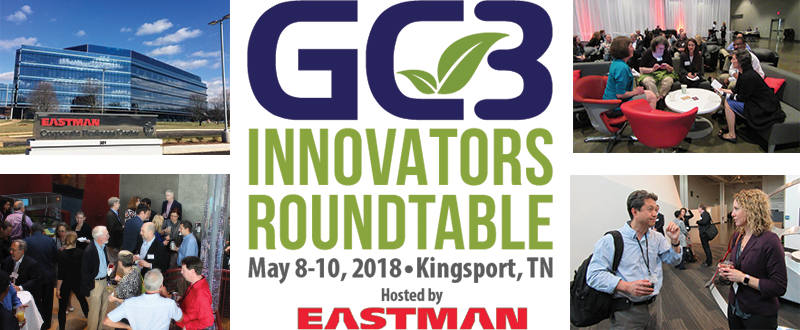 The GC3 Innovators Roundtable is a dynamic forum for business leaders to exchange green chemistry strategies and network to form new partnerships and collaborative projects.
The Roundtable presents a unique opportunity for businesses to connect across supply chains and sectors.
Networking events and receptions are productive and enjoyable. Attendees focus on developing practical solutions in a safe, collegial environment.
GC3 Members and non-members welcome to attend. Registration opens in January 2018.
For more information, visit the 2017 Roundtable website.
Sponsorship Opportunities
Sponsoring the GC3 Roundtable provides your company with an opportunity to demonstrate its commitment to green chemistry and raise its profile as a leader in sustainability to customers, suppliers, and other stakeholders.  We have some great sponsorship packages available. Contact us today about sponsoring the GC3 Innovators Roundtable!