If you are having difficulty viewing this message, click here to read it online.
October 2015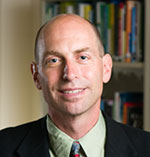 Dear Colleagues,
Every fall, with the New England leaves changing and the cold air arriving from the north, GC3 project group work enters into full swing.  This year is no exception.  GC3 staff are busy planning two late October project meetings in Boston:  Of the Retailer Leadership Council and the Preservatives Collaborative Innovation workgroup.  These meetings will help set the stage for important next steps to accelerate collaboration around green chemistry innovation between retailers and chemical manufacturers as well as brands in the health and beauty space. 
In collaboration with the ACS, we are building out the structure and creating content for the Green Chemistry Innovation Portal.  We will be hosting the first of a series of webinars to introduce the Portal and its use on October 26.  The GC3 Education Project Group is recruiting companies for the second year of the GC3 Green Chemistry Innovation Internship and will launch its GC3 Safer Chemistry Training for Businesses in late October.  And in late October, the GC3 will launch its Agenda to Mainstream Green Chemistry, outlining the steps the GC3 sees as necessary to advance green chemistry research, education, and adoption.  We are in conversations with the office of Senator Chris Coons of Delaware and the ACS to organize a briefing in Washington DC to introduce the Agenda later this fall.  These projects are all described below. 
In late September, the GC3 was a sponsor of the German Ministry of Environment and German EPA's Conference on Sustainable Chemistry: The Way Forward.  The GC3 and its work were prominent in the conference content, with presentations from GC3 member companies Elevance and BioAmber, as well as Tess Fennelly and TruCost, authors of two GC3 Strategic Research Initiative eports.  A highlight of that meeting was a "pitch event" of innovative green chemistry start-ups from the Berlin area.  The energy of the young entrepreneurs to marry innovation and protection of health and environment was incredible.  They truly represent the future of green chemistry.  The German conference provided excellent insights to guide us as we hold a GC3 staff quarterly meeting to start planning the agenda for the 11th Annual Innovators Roundtable, taking place in late May in Burlington Vermont (hosted by Seventh Generation). 
As you can see, the GC3 is undertaking a number of groundbreaking projects that we hope will expand the green chemistry community, provide models for collaborative innovation, spur research and development, and educate the next generation of green chemistry leaders.
We look forward to working with you over the coming months to advance these efforts.
Sincerely,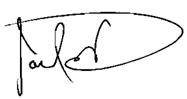 Joel Tickner, ScD
Director
RETAILER LEADERSHIP COUNCIL (RLC)
The RLC continues to meets on a monthly basis via conference call to share ideas and discuss different approaches retailers are using for sourcing and selling safer products.  The group is continuing the dialogue it began in 2014 with chemical manufacturers AkzoNobel, BASF, Dow, Chemours, and Eastman.  A meeting to continue the dialogue is being planned for late October 2015.

A webinar of particular interest to retailers is being planned for October 22, 2015 at 12 pm EDT.  IKEA, the world's largest furniture retailer, designs and sells ready-to-assemble furniture (such as beds, chairs and desks), appliances, small motor vehicles and home accessories. IKEA aims to refrain from the use of chemicals and substances that can be harmful to people and the environment. IKEA's designers, product developers and technicians take into account safety, quality and environmental impact at every stage of a new product's development.  Therese Lilliebladh, Chemical Team Manager, IKEA of Sweden, will discuss IKEA's chemicals policy and its actions to substitute chemicals of high concern in its products. Register now!

For further information about the Retailer Leadership Council, please contact Sally Edwards.
EDUCATION
GC3 Safer Chemistry Training for Businesses
We will be releasing the Safer Chemistry Training Toolkit for Businesses in late October.  Look out for the launch announcement and please share it within your company and with your supply chain collaborators.  This effort is in response to members stating a need for introductory training curriculum in green chemistry and chemical substitution.  The lack of such education can present a barrier to advancing green chemistry within firms and supply chains, especially when price and performance may take precedent over environmental impacts.

The webinar-based training curriculum includes edited webinars from experts corresponding to specific training modules. The intention is for the training to be flexible to job categories so companies can identify the modules needed for different positions. Supplemental information is available for each module if one wishes to learn more.

Several additional webinars will be added to the toolkit curriculum, including "Chemical Hazard Assessment: Informing Decisions for Safer Chemicals, Materials and Products".  This webinar will introduce different types of Chemical hazard Assessment, sources of data, strategies for dealing with data gaps and provide examples.  Register now!
 
GC3 Innovators Internship
The Education Project Group is still recruiting members for the newly named GC3 Innovators Internship program (formerly known as the GC3 Fellows program) which recruits and places qualified students into green chemistry internships for the summer. Benefits and highlights of the program include:
Opportunity for applied green chemistry experience for students
Targeted recruitment
Candidate screening (including company specific criteria)
Remote pre-program orientation allowing students to easily learn about green chemistry
Free registration for interns to the 2016 GC3 Roundtable
If you are interested in participating, please contact Saskia van Bergen by October 31st.  After that date, we will then open the program up to non-members for a fee.
MAINSTREAMING

 The Agenda to Mainstream Green Chemistry (Agenda) is undergoing final review and will be released in the coming weeks. The Agenda builds on original and existing research to make the GC3's case for why all chemistry should be green chemistry, and what steps should be taken to overcome barriers to this happening. The Agenda is a document not only meant to inform businesses, policy-makers, researchers, and advocates who can influence the growth of green chemistry, but is the GC3's roadmap for actions it will take in the short term to help move green chemistry forward.

In the coming months, we will be holding conversations with GC3 advisors and members to provide guidance on the project and develop ideas for member webinars.

Even though the Agenda has not yet been released, the GC3 is already moving forward with two of the recommendations in the document: Support the proposed federal "Sustainable Chemistry Research and Development Act of 2015,"or similar legislation that meets the GC3's criteria for "smart policies," and Engage with Federal Agencies to Open Funding Channels Targeted at Critical Green Chemistry Needs. We are organizing, with the ACS and the staff of Senator Coons, sponsor of the Sustainable Chemistry R&D Act, a briefing with congressional staff and others, along with visits with federal agencies, to grow support for green chemistry.  We are aiming to have the briefing before the end of the year.
INNOVATION

The Green Chemistry Innovation Portal: Connecting to Excellence in Innovation
The Green Chemistry Innovation Portal is off and running, with stimulating discussion in the Innovation Forum and new additions to the Innovation Map. We will be hosting a webinar on Oct. 26th at 1 pm ET to discuss the Portal's features and hear perspectives from industry and academia on its value for advancing green chemistry innovation. We are also excited to announce our first ever Ask the Innovators session, in which the Berkeley Center for Green Chemistry and Method will answer your questions about their Greener Solutions program and how it promotes the adoption of sustainable chemistry by partnering with interested organizations. We will begin collecting questions on Nov. 3rd on the Green Chemistry Innovation Forum, and the masterminds behind the program will answer them on Nov. 10th from 3:00-4:30 ET (12:00-1:30 PT).

For more information contact Anna Ivanova.

Collaborative Innovation Project on Preservatives in Personal Care & Household Products ("Collaborative Innovation Project")
The Need Statement and Criteria Document continues to generate significant interest and discussions with suppliers, formulators and retailers.  We will be presenting the project and the document on a webinar on October 21 for the Consumer Specialty Products Association (CSPA).  We are moving forward on a collaborative, pre-competitive challenge competition on preservatives and are currently designing the competition with members of our preservatives group and retailers.  We will be opening up sponsorship and involvement in the competition to other companies, government agencies, NGOs and foundations.

For more information contact Monica Becker.
CONFERENCE

Save the date!
11th Annual GC3 Innovators Roundtable
Sponsored by Seventh Generation
May 24-26, 2016  |  Hilton Burlington Hotel, Burlington, VT


WEBINARS
GC3 Retailer Webinar Series - IKEA's Chemicals Policy and Actions to Substitute Chemicals of High Concern
Co-sponsor: San Francisco Department of the Environment
Thursday, October 22, 2015 at 12PM ET
The Green Chemistry Innovation Portal: Connecting to Excellence in Innovation
Monday, October 26, 2015 at 1PM ET
GC3 Green Chemistry Education Webinar Series - Chemical Hazard Assessment: Informing Decisions for Safer Chemicals, Materials and Products
Tuesday, November 10, 2015 at 1PM ET
ARTICLES OF INTEREST
How big chains from Walmart to Whole Foods are cleaning up chemicals
Eastman Chemical seeks formula for water conservation
College Students School Industry on How to Make Greener Products
In the future, the best chemistry practices will be green
Alternatives Assessment Frameworks: Research Needs for the Informed Substitution of Hazardous Chemicals
Replacing harmful chemicals – the American way

CONFERENCES & EVENTS
2015 Michigan Green Chemistry and Engineering Conference
November 3-4, 2015  |  Ann Arbor, Michigan
Cradle to Cradle 2015 Product Symposium
November 13, 2015  |  The Conrad Hotel, New York City
Greenbuild International Conference & Expo
November 18-20, 2015  |  Washington, DC
Frontiers in Green Materials
December 7, 2015  |  London, UK
Innovation Takes Root
March 30-April 1, 2016  |  Orlando World Center Marriot, Orlando, FL
20th Annual Green Chemistry & Engineering Conference
June 14-16, 2016  |  Portland, OR
For more information on the work of the GC3, email us or call 978-934-2997.