Green Solvents: Design, Selection and Commercial Use
Thursday, September 28 at 11:00 a.m. ET


The discovery and industrial use of green solvents should encompass three interconnected steps: 1) expansion of current green chemical diversity, 2) use of such diversity to design functional products, 3) implementation of manufacturing systems for functionally optimal green chemicals. Carles Estévez, co-founder and Scientific Director at InKemia, will discuss the technical approaches to achieve the goal of introducing green solvents in processes and products, with functions ranging from simple cleaning agents or reaction solvents to vehicles in complex systems such as coatings, cosmetics, and agrochemical formulations. He will illustrate the conceptual framework with examples of developments in these sectors and discuss what it will take, in terms of knowledge and competencies, for a green chemistry practitioner to implement safer products and formulations based on green chemicals. Carles will finish by presenting InKemia's view of the innovation pathway towards a world economy based on green chemicals and the role of academia, industry and government.
Speaker: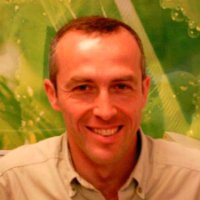 Carles Estévez
Scientific Director, InKemia IUCT Group
Carles Estévez is co-founder and Vice-President of Research & Development at InKemia IUCT Group. His research has been strongly focused on Green Chemistry, in particular the design of safer and environmentally benign ensembles of functional products. Specific projects under his direction include the design of safer solvents for a variety of industrial applications and the design and development of advanced biofuels with reduced particle emissions. His research and development contributions led to the publication of 17 patents.
He has co-founded two spin-off companies:
InKemia Green Chemicals, subsidiary of InKemia based in Houston, USA, where he serves as Chairman of the Board of Directors.
InKemia Advanced Biofuels, a recently incorporated company in London, UK, where he serves as Chairman of the Board of Directors.