2020 GC3 European Innovators Roundtable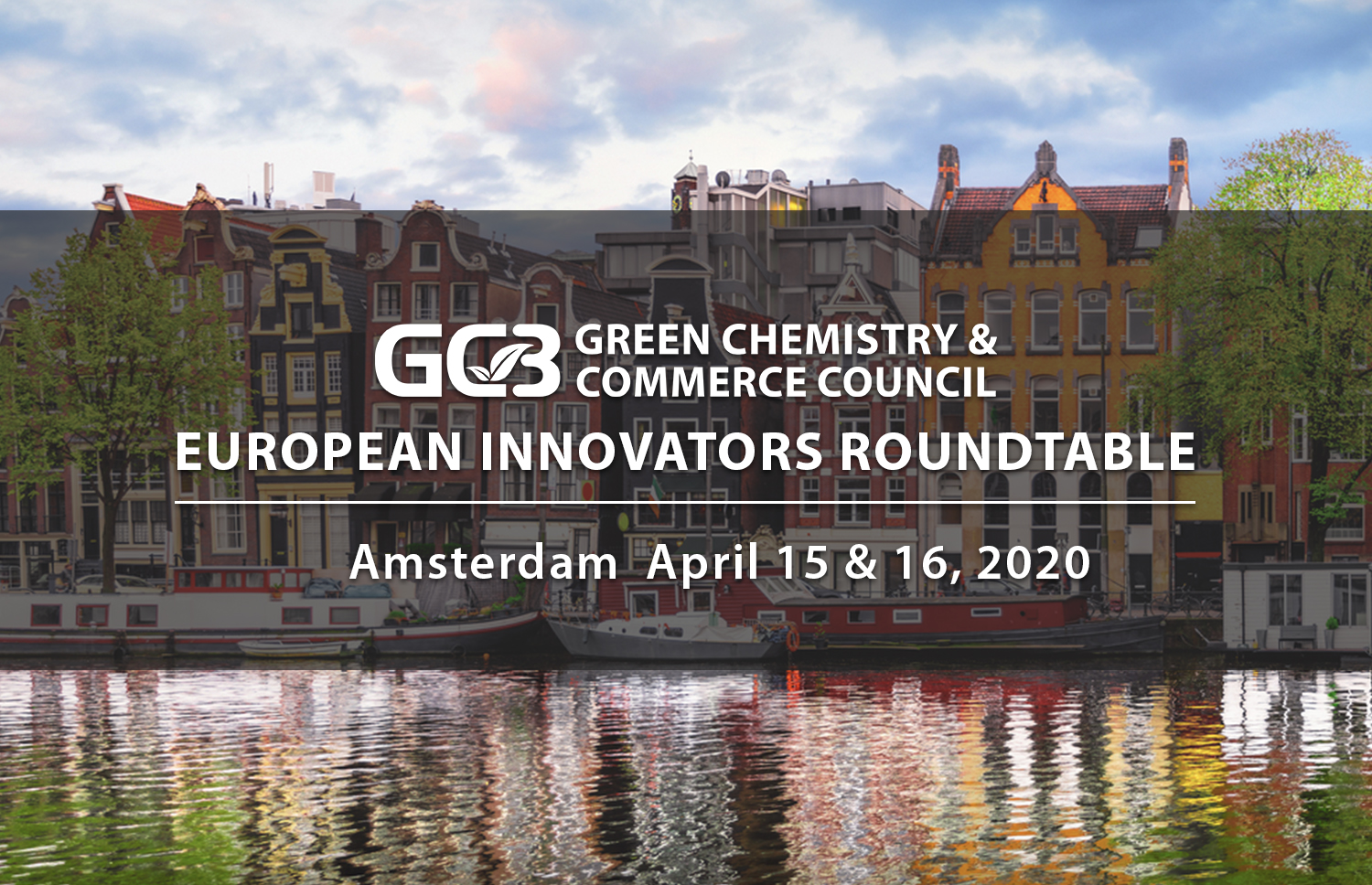 Join us for the first GC3 European Innovators Roundtable
The GC3 will be hosting its first European Innovators Roundtable at the AkzoNobel Center in Amsterdam from April 15 to 16, 2020. 
The European Roundtable will carry the momentum from fourteen years of successful US Roundtables, and infuse it with the perspectives and ideas unique to the European market. As with previous GC3 events, this event will offer a dynamic forum for you to:
Exchange stories and best practices for accelerating green chemistry innovation and adoption
Network to form new partnerships and collaborative projects
Connect with companies across supply chains and sectors
Registration for the GC3 European Innovators Roundtable will open for GC3 members on January 6, 2020, and for the public on February 3, 2020. GC3 members and non-members are welcome to attend.  
The event is co-hosted by AkzoNobel and Kingfisher.


What People are Saying about the GC3 Innovators Roundtable:
"The GC3 Innovators Roundtable is truly a one-of-a-kind opportunity for all stakeholders in the Green Chemistry community. It's inspiring to see all the companies large and small striving to make green chemistry the new standard for product development."

To see the conference proceedings and agenda from the 2019 GC3 US Innovators Roundtable, click here.


Thank you to our GC3 European Innovators Roundtable co-hosts 
Sponsorship Opportunities
Sponsoring the GC3 Roundtable provides your company with an opportunity to demonstrate its commitment to green chemistry and raise its profile as a leader in sustainability to customers, suppliers, and other stakeholders. Check out our sponsorship packages available. Contact us today about sponsoring the GC3 European Innovators Roundtable!
Stay Updated
Sign up to receive the latest updates on registration, speakers and sessions!