SPONSORSHIP OPPORTUNITIES
Demonstrate your leadership in green chemistry. Sponsor the GC3 Innovators Roundtable!
Sponsoring the GC3 Innovators Roundtable provides your company with an opportunity to demonstrate its commitment to green chemistry and raise its profile as a leader in sustainability to customers, suppliers, and other stakeholders. 
Show customers, suppliers, and other decision-makers that your company is committed to green chemistry in your products and operations
Raise your corporate profile, across industry sectors and the value chain
Increase awareness of your sustainability initiatives
Position your brand as a leader in sustainability
Benefits
Your company's logo will be featured prominently at all Roundtable events - on all conference materials and permanently on our website.
Your company receives free registrations (see details below).
Your company will get recognized many times!  At the conference opening, closing and sponsored events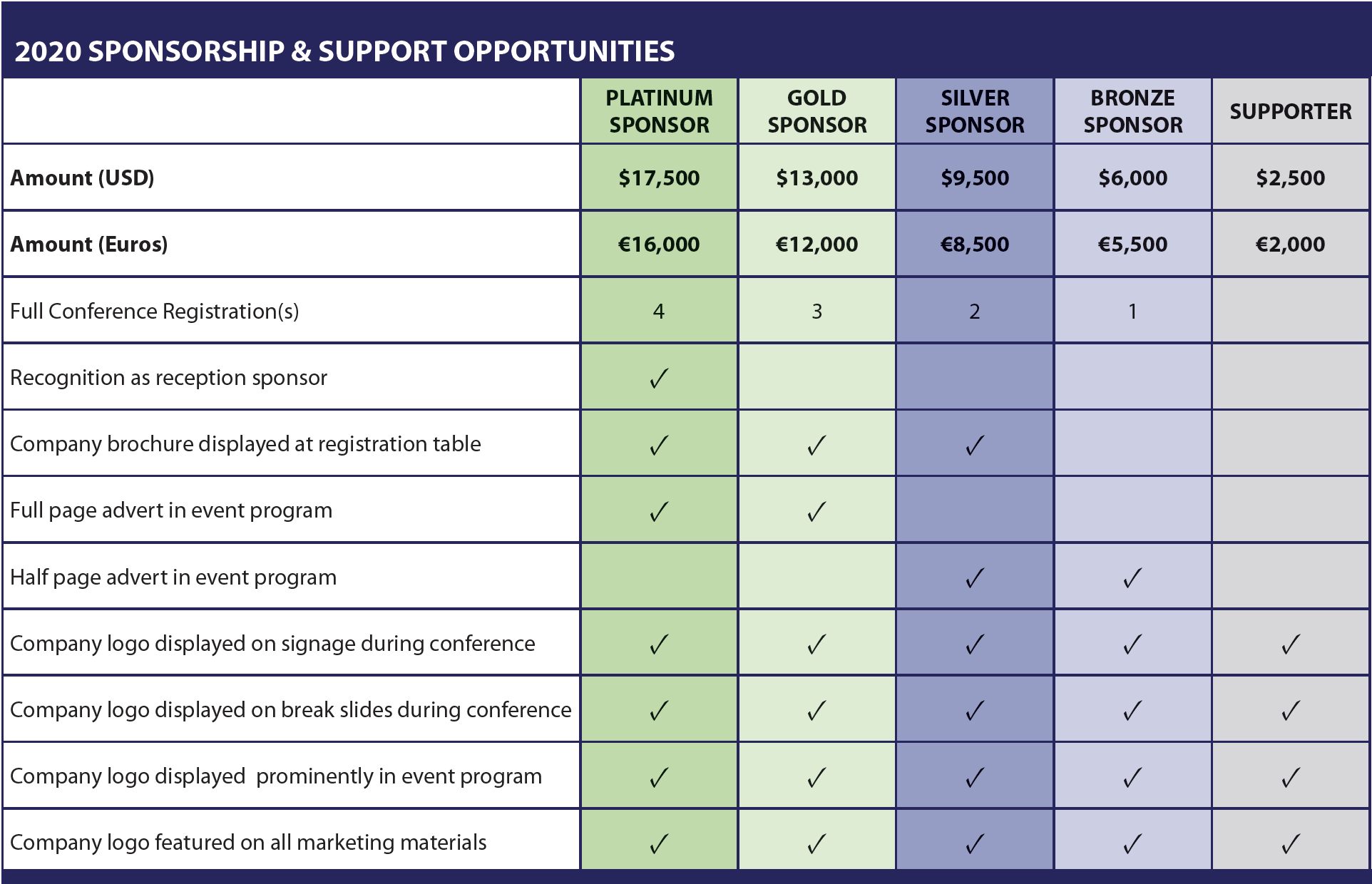 Contact
If your company would like to become a European Roundtable sponsor, please contact us today.
SILVER
SPONSOR