If you are having difficulty viewing this message, click here to read it online.
April 2018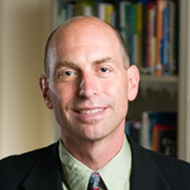 Dear Colleagues,
This time of year is always a hectic one for GC3 staff, as we finalize plans for the 13th Annual GC3 Innovators Roundtable, hosted by Eastman Chemical, in Kingsport, TN. The Roundtable is the culmination of months of planning, careful selection of panels, discussion sessions and keynotes, and significant outreach. Based on input from our advisors, members, and staff we have organized an agenda that responds to current issues in green chemistry commercialization, in addition to identifying new areas where the GC3 may want to play a role. This year we have integrated the GC3 Startup Network Annual Green & Bio-Based Chemistry Technology Showcase into the Roundtable agenda. The Technology Showcase will highlight the technology needs of large strategic companies and introduce 10 innovative start-ups with technologies that can meet those needs. If you haven't registered yet, there is still time to register! 
In addition to Roundtable planning, we continue to move forward with a number of signature efforts. After months of sponsor dialogue to review submissions, initial toxicological assessment, and performance evaluation, the GC3 Preservatives Collaborative Innovation Challenge will be culminating with an announcement of the prize pool winners at the GC3 Innovators Roundtable. We plan on taking the experience of the Collaborative Innovation Challenge to initiate a new one in the coming year. And the GC3's Sustainable Chemistry Alliance, a new organization dedicated to green chemistry policy advocacy, will be getting off the ground this spring. The GC3 is also poised to serve as the America's Innovation Hub for the German-government funded International Sustainable Chemistry Collaborative Centre (ISC3). 
Finally, we are continuing our five-year organization growth discussions with the GC3 Advisory Committee. We look forward to developing a plan over the summer for how the GC3 can become a more focused and forceful organization driving the growth of green chemistry commercialization. As a starting point, we have hired an Operations Director for the GC3. Michele Jalbert, who is also co-leading the Sustainable Chemistry Alliance, has decades of human resources, communications, and political experience and will work with GC3 staff and advisors to help us build a stronger organization to support our efforts.
The Roundtable is always the starting point for our coming year's GC3 projects. We look forward to seeing you in Kingsport next month and working with you as we discuss and launch our 2018-2019 programmatic and organizational efforts. 
Sincerely,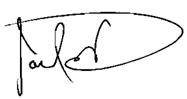 Joel Tickner, Director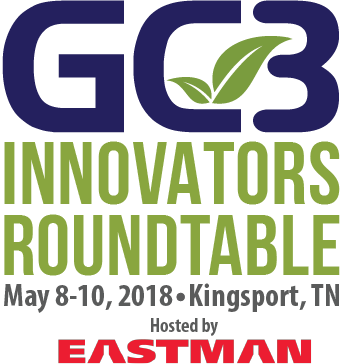 2018 GC3 INNOVATORS ROUNDTABLE
Hosted by Eastman Chemical Company in Kingsport, TN
May 8-10, 2018
We're busy making final preparations for our 13th annual GC3 Innovators Roundtable. which is just a few weeks away! This is our major annual event where industry leaders present new business strategies, government leaders present emerging policy issues, and members network to discuss green chemistry challenges and solutions and design strategic projects for the coming year.  It's truly a unique opportunity for businesses to communicate across supply chains and sectors, so register today to make sure you have a seat at the table!

Our roster of speakers and panelists is outstanding, featuring experts from companies such as Lowe's, Danimer Scientific, remooble, Eastman Chemical, Kingfisher, Valspar/Sherwin Williams, Pure Strategies, Universal Fibers, Dow Chemical, Earth Friendly Products, Ascend Performance Materials, and many more! Plus, this year we're including our 3rd annual Green & Bio-Based Chemistry Technology Showcase on the first day of the Roundtable. Check out the complete agenda here.
Book your hotel room by April 16 to get the group rate! Reservations will be accepted at the group rate until the room block is full or before 5:00 PM EST on Monday, April 16, 2018.  After April 16, 2018 reservations will be honored based on availability at regular hotel rates.

We are very grateful to our host, Eastman Chemical Company, for their contribution to making this event successful, and all of our sponsors, without whom this event would not be possible.  
The GC3 launched its Preservative Challenge in April of 2017. We are pleased to report that we will announce the winners of this global competition for new preservatives on May 7, the day before our annual Innovators Roundtable. The competition aimed to identify and accelerate to market new safe and effective preservatives for use in cosmetics, personal care and household products. 17 consumer product goods (CPG) companies, major retailers and preservative suppliers sponsored the competition, along with the Environmental Defense Fund (EDF) and the Minnesota Pollution Control Agency (MPCA).
The competition drew 48 entries, which have been judged by a panel of expert microbiologists, product formulators, and safety experts from the CPG companies, a retailer and EDF. A subset of the submissions were evaluated for safety by Syracuse Research Corporation, and efficacy by Cosmetech after they were formulated into three simple products that were specifically developed by the CPG sponsors for the competition. Finalists will be awarded prizes from the $175,000 cash prize pool. Check our website and Twitter on May 8th to find out who receives the awards!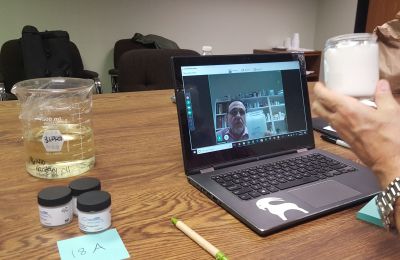 Irwin Palefsky from Cosmetech, the performance evaluation contractor for the GC3 Preservative Challenge, shared some results of stability tests for the preservative candidates with judges in an online meeting.
Update on the GC3 Sustainable Chemistry Alliance
The GC3 Sustainable Chemistry Alliance recently held its inaugural Steering Committee meeting in Washington DC, with BASF, BeautyCounter, Cargill, Dow, Novozymes, Procter & Gamble, RB, Steelcase and Walmart to determine overall governance, and begin discussing policy approach and initial communications. The Steering Committee will be working to develop its core messaging and policy priorities in the next several weeks, with a formal launch expected in early June.
As a powerful alliance of major brands spanning the breadth of the value chain, the Alliance can offer significant business value to its members by advocating for constructive sustainable chemistry policies at the federal and state levels. Given the current political landscape, this business-driven advocacy group is uniquely well-positioned to influence policy and offer companies positive visibility with policymakers and others. Please contact Co-directors Michele Jalbert (mjalbert@suschemalliance.com) or Michael Parr (mparr@suschemalliance.com) if your company is interested in participating. They will also be leading a session at the upcoming Roundtable to share Sustainable Chemistry Alliance progress and plans.
The GAO Report on Sustainable Chemistry Innovation
In March, the GC3 was the only stakeholder quoted in the bipartisan press release issued by US Senators Chris Coons, Susan Collins and Ed Markey lauding the release of the GAO report entitled, "Technology Assessment: Chemical Innovation: Technologies to Make Processes and Products More Sustainable." The GAO conducted this study in response to a request from Senators Coons, Collins, and Markey in May 2015.
The GC3 was instrumental in creating support for this request among the Senate offices and contributed throughout the GAO process of development. "In providing input for this report, the Green Chemistry & Commerce Council (GC3) emphasized the enormous innovation and market potential of sustainable chemistry technologies," said Joel Tickner, GC3 Director. "Our GC3 members represent the entire value chain from chemical producers to consumer products companies to major retailers – all could benefit from a coordinated, augmented Federal commitment to support sustainable chemistry research, products, and processes."
We're pleased to welcome the following companies as new members of the GC3!
If your company is not yet a member, join us today!
The GC3 is pleased to sponsor the following webinar with Beyond Benign, a non-profit organization that develops and disseminates green chemistry and sustainable science educational resources that empower educators, students and the community at large to practice sustainability through chemistry. We suggest you share this webinar with your alma mater, to encourage their students to attend!
Perspectives of Careers in the Chemical Industry
Monday, April 30, 3-4 pm Eastern
From chemical manufacturing to components to final products, there are many paths to careers involving green chemistry— you just have to know where to look for them. In this webinar, three professionals working in the chemical industry discuss how they got to where they are, what their companies are interested in and how it connects with green chemistry, and what they would recommend to early-career scientists looking to pursue careers in the field.
A big thanks to Christoph Krumm, Co-founder and CEO-Sironix Renewables, and Maureen Kavanagh, Senior Technical Manager, 3M: two GC3 members who are volunteering their time to present on this webinar in support of nurturing future green chemistry professionals!
Amazon's e-commerce model a 'hurdle' for chemicals policy compliance
March 28, 2018 | Chemical Watch
BASF, Johnson & Johnson and Procter & Gamble seek new sustainable technologies via GC3
January 17, 2018 | Chemicals Knowledge Hub
Start-ups invited to a cleantech showoff
January 15, 2018 | Chemical & Engineering News
The Toxic Chemical Whack-a-Mole Game
January 9, 2018 | Fairwarning.org
---
For more information on the work of the GC3, email us or call 978-934-2997.