If you are having difficulty viewing this message, click here to read it online.
August 2017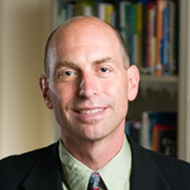 Dear Colleagues,
We hope you had a great summer with time to relax, reflect and enjoy time with family and friends. Our trip to beautiful Kauai once again demonstrated to me that our materials choices can have impacts far from their use. On a remote beach, 2,500 miles away from the continental US and Asia I had the chance to participate in a Surfrider Foundation beach clean-up day. While some of the bottle caps, toothbrushes and fishing nets probably came from local uses, the smaller, colorful pieces of plastic, looking much like sea glass, likely traveled thousands of miles to their final destination. While I teach about the Pacific "garbage patch" it was eye opening for me to observe its impact first hand.
Since our successful April 2017 GC3 Innovators Roundtable and Green and Bio-Based Chemistry Technology Showcase, the GC3 team has been working to develop an ambitious agenda for GC3 projects over the coming year. The GC3 is at a critical point in its evolution. With twelve years of collaborative experience and the economic power of a diverse set of more than 110 members, we are positioned to have a significant impact in driving green chemistry innovation, adoption, and scale. We will be completing the first Collaborative Innovation Challenge for safe and effective preservatives, while exploring the feasibility of establishing a new collaborative challenge program; we will grow and launch new programs as part of our Green & Bio-based Chemistry Startup Network; and we will be exploring the feasibility of establishing a national alliance for green chemistry that can advocate for public policies that support green chemistry innovation. Through our Retailer Leadership Council we will continue to engage retailers in sharing experiences and strategies to increase the sourcing of green chemistry solutions. We will also undertake an effort to refine our communications and messaging to expand the GC3 and increase our impact. In this newsletter, we provide updates to some of these efforts, announce upcoming GC3 events and provide links to news articles about our work.
We are beginning to plan our 13th GC3 Innovators Roundtable for May 8-10, hosted by Eastman Chemical, in Kingsport, TN. We believe that holding the Roundtable at the headquarters of a major chemical manufacturer demonstrates the critical role of the chemical industry in driving green chemistry solutions. Please mark your calendars and consider sponsoring.
We look forward to working with you as we move forward with our projects over the coming months. If you are not currently a GC3 member, we encourage you to join our growing network.
Enjoy the last days of summer!
Sincerely,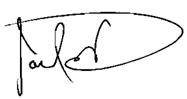 Joel Tickner, Director

Twelve new GC3 members have joined since the 2017 Roundtable. We welcome them to our GC3 community!
| | | | | | | | | | | | | | | | | | |
| --- | --- | --- | --- | --- | --- | --- | --- | --- | --- | --- | --- | --- | --- | --- | --- | --- | --- |
|   |   |   |   |   |   |   | Amazon, Inc. |   |   |   |   | ExxonMobil Chemical Company  |   |   |   |   | Poly6 Technologies |
|   |   |   |   |   |   |   | Amyris |   |   |   |   | IMD Natural Solutions GmbH |   |   |   |   | RadTech  |
|   |   |   |   |   |   |   | Apple |   |   |   |   | UPPAbaby |   |   |   |   | Scivera  |
|   |   |   |   |   |   |   | City of Los Angeles  |   |   |   |   | Omni Tech International |   |   |   |   | Tethis, Inc. |
GC3 Preservative Competition

GC3 Collaborative Green Chemistry Innovation Competition: Preservatives for Personal Care and Household Products
The GC3's first collaborative innovation competition has reached an exciting milestone! The submission period for the preservative competition has closed. We received 48 submissions -- more than expected. While all "solvers" will recieve great visibility for their work and their technologies, 3 – 5 finalists will share a $175,000 prize pool and the opportunity to attend an event with sponsors in Q1 of 2018.
Along with our partner InnoCentive we are beginning the task of evaluating the submissions. After an initial review and scoring by our Category 1 sponsors (see below), we will send a subset of the submissions to our safety screening consultant for a review. Submissions that fare well in safety screening will be sent to our performance evaluation contractor, where samples of the preservatives will be formulated into three basic personal care and household product formulations and subjected to microbiological "challenge testing."
About 15 trade journal articles were published describing the competition. These articles were instrumental in driving innovators to the competition as well as spreading the word about the need for new, safe preservatives, green chemistry and the GC3. We expect the publicity on the selection of finalists, the final event, and partnerships formed between innovators and sponsors to generate more interest and attention, further amplifying the message.
We thank our sponsors for their on-going financial and technical support for this effort. Category 1 sponsors are Babyganics, Beautycounter, Beiersdorf, Colgate-Palmolive, Environmental Defense Fund, Johnson & Johnson (J&J), Kao USA, Minnesota Pollution Control Agency, Method – People Against Dirty, Procter & Gamble (P&G), Reckitt Benckiser (RB), SC Johnson, Target, Unilever, and Walmart. Category 2 sponsors are Dow Microbial Control, Lonza, Schülke, Symrise, and Thor.
If you would like more information, contact Monica Becker.

The GC3 Startup Network launched in 2016 to support the growth of green and bio-based chemistry startups and accelerate the market adoption of innovative green chemistry technologies. With 23 startup members, the Network has become a unique and vibrant forum for green & bio-based chemistry startups to connect to our larger GC3 member chemical suppliers, brands, retailers, and investors and for these startups to connect with each other.
We are ramping up our efforts to support these innovators, with several new initiatives planned for 2017-2018:
Greenbuild Networking Event: On Nov. 7, 2017, we will be hosting an invitation-only networking event for Greenbuild in downtown Boston, showcasing green and bio-based startups and small companies with technologies relevant to the building sector.
Strategic Connections Program: We are recruiting mentors to participate in a new Strategic Connections Program, which is intended to provide timely, strategic advice and support for members of our Green & Bio-based Chemistry Startup Network. Participating will take very little of your time, but could provide great rewards. If you are interested in becoming a mentor, please contact Monica or Laura.
Resources for Startups: We are developing a new, curated resources page on our website highlighting resources and funding for startups developing new chemical and material tech.
For questions or further information about the GC3 Startup Network, please contact Laura Hoch (laura_hoch@uml.edu) or Monica Becker (monica@monicabecker.com).
GC3 Innovators Roundtable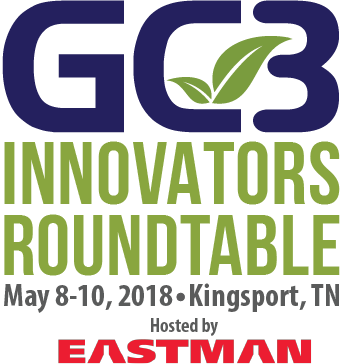 SAVE THE DATE - 2018 GC3 INNOVATORS ROUNDTABLE
Hosted by Eastman Chemical Company in Kingsport, TN
May 8-10, 2018
The GC3 Innovators Roundtable is our major annual event where industry leaders present new business strategies, government leaders present emerging policy issues, and members network to discuss green chemistry challenges and solutions and design strategic projects for the coming year. The GC3 Roundtable is a unique opportunity for businesses to communicate across supply chains and sectors. Attendees focus on developing practical solutions in a collegial forum.

SPONSORSHIP OPPORTUNITIES

Sponsoring the GC3 Roundtable provides your company with an opportunity to demonstrate its commitment to green chemistry and raise its profile as a leader in sustainability to customers, suppliers, and other stakeholders. We have some great sponsorship packages available. Contact us today about sponsoring the GC3 Innovators Roundtable!

Wednesday, September 6 at 1:00 p.m. ET / 10 a.m. PT
Using Sustainable and Green Chemistry and Engineering Design Principles: A Case Study on the Development of a BPA Alternative for Food Packaging
Bisphenol A (BPA) is a widely-used compound which has received attention in recent years mainly due to its potential to disrupt human health. BPA has been used in various types of resins and coatings, including the linings of food and beverage cans and bottle lids. Companies have been searching for alternatives but there have been challenges in identifying safer linings that work across the range of container storage challenges at the low price and high versatility sought by the industry and its suppliers.
In this webinar you will hear how Valspar, a company that... Learn more
This webinar is co-hosted by Northwest Green Chemistry and Green Chemistry & Commerce Council (GC3). 


Thursday, September 28 at 11:00 a.m. ET
Green Solvents: Design, Selection and Commercial Use 
The discovery and industrial use of green solvents should encompass three interconnected steps: 1) expansion of current green chemical diversity, 2) use of such diversity to design functional products, 3) implementation of manufacturing systems for functionally optimal green chemicals. Carles Estévez, co-founder and Scientific Director at InKemia, will discuss the technical approaches to achieve the goal of introducing green... Learn more

Best Buy Releases Chemical Management Statement; Commits To Reduce Chemicals
Chemical footprinting strides to become mainstream with Walmart
Companies Join To Fund Global Preservative Search
Blog: GC3 Roundtables (1/4): There is no such thing as a green premium
For more information on the work of the GC3, email us or call 978-934-2997.