Upcoming Webinar by the GC3 Startup Network
ChemSec Marketplace: An Exchange Platform for Green Chemistry Alternatives
Tuesday, January 22, 2019 |  12:00 PM - 1:00 PM ET

In recent years there has been a legislative drive for companies to substitute hazardous chemicals in their products and supply chain with safer alternatives. In REACH, the European wide chemical legislation, substances of very high concern SVHCs are identified, restricted and banned in due course. Some European member states are going further: Sweden is implementing a tax for hazardous chemicals in electronics; Denmark regulates PFCs; and France regulates endocrine disrupting chemicals. Nevertheless, chemical substitution is a challenge for companies and brands. The alternatives are often hard to find.
ChemSec Marketplace is a new platform where buyers and sellers of green chemistry solutions and safer alternatives can interact. The idea behind Marketplace is to achieve two goals: 1) to provide a unique marketing opportunity for producers of innovative solutions and 2) to become the global hub for downstream user companies looking to substitute hazardous chemicals.
Participants in this webinar will learn:
The drivers for the development of the ChemSec Marketplace
How to search for safer alternatives on the ChemSec Marketplace
How to list your green chemistry technology on the Marketplace 
Practical experience from other users on the Marketplace

Presenters:
Christian Schimper, Owner, Acticell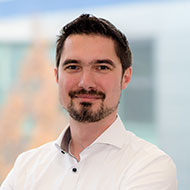 Christian Schimper studied Biotechnology at the University of Natural Resources, Vienna. During his work at the Research Insitute of Textile Chemistry at the University of Innsbruck, they found out how to direct enzymatic action on denim fabrics. The idea got patented by the University and Christian Schimper founded a startup, Acticell, to develop and sell environmentally friendly chemicals for the used look on eans.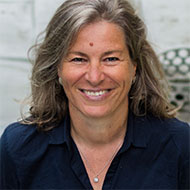 Sonja Haider, Senior Business and Investors Advisor, ChemSec
Sonja Haider holds a Bachelor´s degree in Banking Services and Operations (CCI) and a degree as Fundraising Manager (FA). She works currently as Senior business and investors advisor for ChemSec. During her eight years at ChemSec she has previously been responsible for ChemSec´s investors work, establishing a network of investment professionals and implementing chemical questions in investment analysis of different investment market actors. She uses her background in the field of finances and economics as accredited observer at the Socio-economic Analysis Committee of European Chemical Agency. Currently she is the project manager for ChemSec Marketplace, a B2B "dating site" where companies looking for greener chemistry and safer alternatives to hazardous chemicals can connect directly with the solution providers.