If you are having difficulty viewing this message, click here to read it online.
November 2013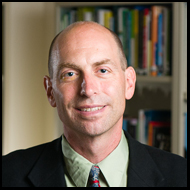 Last month I noted several new, innovative initiatives by major retailers and the State of California to advance the marketplace for safer chemicals.  This month, two new initiatives from the nation's capital will help support the adoption of safer chemistry.  The Occupational Safety and Health Administration (OSHA) launched its new web-based resource, Transitioning to Safer Chemicals:  A Toolkit for Employers and Workers. Several GC3 members provided input.
And on November 15-16, the National Academy of Sciences (NAS) will host the first meeting of its Committee on Design and Evaluation of Safer Chemical Substitutions.  The goal of this EPA-funded committee is to develop and demonstrate a decision framework for evaluating potentially safer substitute chemicals.  Four GC3 members are part of the committee and two others will be presenting at the meeting.  The members are Helen Holder (HP), Martin Wolf (Seventh Generation), Kathy Shelton (Dupont) and myself; the presenters are Meg Whittaker (Tox Services); Jennifer McPartland (EDF) and Clive Davies (EPA DfE).
Clearly, GC3 members are playing a critical role in shaping the frameworks, tools and policies that are being rapidly developed to support and accelerate green chemistry.
Lastly, mark your calendars!  The 9th annual GC3 Innovators Roundtable will take place on May 28-30, 2014 in the Twin Cities of Minnesota, hosted by 3M.  We look forward to the largest and most engaging GC3 Roundtable yet.  To get a flavor of the exceptional presentations, discussions, and networking that occur at the GC3 Roundtables, you can download the summary report and presentations from the webpage for this past May's roundtable at Johnson & Johnson.
As always, thank you for your support.
Best,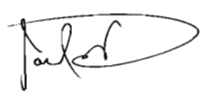 Joel Tickner, GC3 Director
PS: Don't forget to attend the GC3 networking reception at GreenBuild in Philadelphia, November 20th at 6:30-8:30pm.
Advancing Green Chemistry Education
The GC3 Education group held their first webinar entitled the Value of Green Chemistry on October 22nd. Three green chemistry champions, Andy Shafer, Executive VP Sales and Market Development at Elevance Renewable Sciences, Inc., Tse-Sung Wu, Environment, Health and Safety Program Manager at Genentech and Helen Holder, and Corporate Material Selection Manager at Hewlett-Packard Co. presented efforts of making the case of the value of green chemistry. The audio archive from this webinar is available on the Advancing Green Chemistry Education page. We encourage you to watch to this excellent presentation if you were not able to see it live.
Our last project group call was held on November 8th, if you are interested in joining these discussions, please contact Saskia van Bergen.
Engaging Retailers in the Adoption of Safer Products
The GC3 is convening the Retailer Leadership Council (RLC) with five retail leaders. The mission of this group is to promote safer chemicals, materials and products across retail supply chains The RLC will work together to identify at least one project annually to support the Council mission and will reach out to engage and inform other retailers.  The first meeting of the group will be held via conference call in December.
The Retail Tool project has kicked off.  GC3 staff facilitated an initial meeting with a major retailer (who wishes to remain confidential for now) and The WERCS to discuss a potential partnership using GreenWERCS. In the short term, The WERCS will evaluate a small sample of this retailer's products for chemical hazards using GreenWERCS. These results will be used to help make the case to upper management for using GreenWercs more widely. The GC3 is talking with another major retailer about trying GreenWERCS or another software tool to assist with its company's decision making about safer chemicals and products. 
We are working with Babson University's career office to identify an intern from its Retail Supply Chain Institute to write up a case study about the GC3 Retail Tool project. We hope that the experience of these companies will be useful to other retailers that are interested in learning about available tools to help them source safer products.  
In addition, we are developing plans for one or more webinars in 2014 featuring leading EU retailers that will describe their efforts in sourcing and selling safer products. 
The Lowell Center is looking to hire a part time consultant with retail experience to help with the GC3 retail outreach and engagement.  The description for this position is now on the GC3 website.
Facilitating Chemical Data Flow Along Supply Chains
The Chemical Data-CBI project group call on October 7th reviewed the approach of the discussions and webinars of the past year addressing different facets of how to appropriately balance increasing transparency of chemical information with protecting sensitive business information.  The review included two important outcomes of the project group's meeting during the GC3 conference in May: (a) potential principles for balancing transparency and CBI and (b) possible additional issues for the group to address during development of its report (see the last page of the call summary).  As we begin to draft the project group's report, we invite all GC3 members to offer any comments or suggestions on either the proposed principles or recommended additional steps. Please send your feedback to Bob Kerr and Monica Becker.
The Mainstreaming Green Chemistry project aims to develop an Agenda for Mainstreaming Green Chemistry that will provide a 10,000 foot view of the kinds of partnerships, policy needs, research, education, and investments that can make green chemistry the norm for all chemistry. 
The Advisory Committee held its kick off meeting via web on October 14 to begin discussion of the approach and content of the project.  Advisory Committee members are being surveyed to follow up on some of these ideas.  The Mainstreaming Green Chemistry group has identified several webinars that will be scheduled over the coming months. 
Promoting Green Chemistry Innovation
We held our third webinar of the GC3 Green Chemistry Innovation webinar series on Oct. 23.  Dr. Alph Bingham, Founder & Board Member of InnoCentive delved into crowdsourced, challenge-driven innovation – what it is and how it can be used to complement and enhance an internal R&D program–and InnoCentive's well-developed program for hosting challenges for companies, government agencies and not-for-profits. The audio archive from this webinar is available on the Innovation Project Page.  We encourage you to listen in to this excellent presentation, as well as previous webinars in this series. 
Our next webinar is scheduled for Dec. 12 at 2 EST/11 PST.  Julie Manley will present "Advancing Green Chemistry Innovation in the Pharmaceutical Industry:  The GCI Pharmaceutical Roundtable's Research Grant Program." Register today.
 

 

 

 

 

GC3 Green Chemistry Networking Event at GREENBUILD
Wednesday, November 20, 2013
6:30-8:30pm
The Continental Mid-town
1801 Chestnut St, Philadelphia, PA
Free to Attend

Meet up with Industry Leaders Working to Advance Safer Chemicals, Materials & Products

Welcoming Remarks:
Jim Jones, Assistant Administrator, Office of Chemical Safety and Pollution Prevention, US EPA
Scot Horst, Senior Vice President, LEED, U.S. Green Building Council
This event is sponsored by Steelcase.

 

 

GC3 Green Chemistry Innovation Webinar Series

Advancing Green Chemistry Innovation in the Pharmaceutical Industry:  
The GCI Pharmaceutical Roundtable's Research Grant Program
Julie Manley, ACS Green Chemistry Institute
Thursday, December 12, 2013
2pm Eastern/11am Pacific
Register Today!


Julie Manley, coordinator of the Pharmaceutical Roundtable, will present the Roundtable and delve into its grant program to highlight goals and accomplishments, strategies for prioritizing research and handling IP, and lessons learned on the value of research grant programs to promoting green chemistry.  Representatives from member pharmaceutical companies and grant recipients from academia will share their experience.

9th Annual GC3 Innovators Roundtable
May 28-30, 2013
St. Paul, MN
Hosted by 3M

Plan to attend this dynamic conference where over 100 sustainability leaders from a range of industry sectors, government, non-government organizations and universities convene to share experiences and work on collaborative projects to advance green chemistry.

 

 

Introducing ChemView: US EPA's New Megasource of Chemical Data Webinar
BizNGO and GC3 co-hosted webinar
Doug Parsons, US EPA
December 10, 2013
2:00pm - 3:00pm
Register Today!

ChemView currently contains information on more than 1,500 chemicals. It improves access to health and safety data on chemicals regulated under the Toxic Substances Control Act (TSCA), provides content related to hazard characterizations, alternative assessments, test data submitted to EPA, and TSCA regulatory actions.

 

 

 

 

The Green Chemistry Checklist:  A Guide for Business
Wednesday, November 20, 2013
3pm Eastern/12pm Pacific
Register Today!

Dr. Rich Helling of Dow Chemical and Tracey Easthope of the Ecology Center will present the Michigan Green Chemistry Roundtable's (MGCR) Checklist** to guide implementation and to measure progress of green chemistry and engineering adoption in businesses.
** The checklist is a roadmap to guide implementation of the GC3's Policy Statement on Green Chemistry in Higher Education.  GC3 members were involved in developing the Checklist.
Chemical Materials and Sustainable Design
GreenBiz: 4 Ways LEED v4 Will Change Business
For more information on the work of the GC3, email us or call 978-934-2997.