If you are having difficulty viewing this message, click here to read it online.
October 2013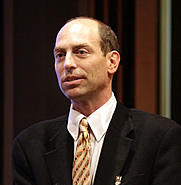 It's incredible how much can happen in the green chemistry world in just one month!
The state of California issued its final Safer Consumer Product regulations at the end of September, including an initial list of Candidate Chemicals and timelines for selection of proposed priority products.  Walmart issued its Policy on Sustainable Chemistry in Consumables including a proposed list of up to 10 chemicals that should be avoided in products sold at the chain and requirements for ingredients disclosure. And Target announced an initiative with the Good Guide/UL to create a rating systems for thousands of consumer products.  All of these demonstrate the increasing marketplace pressures for green chemistry.  
On the GC3 front, we have initiated three webinar series to support project group activities – one on models for green chemistry innovation, one on green chemistry education, and one on opportunities to mainstream green chemistry.  We have assembled an outstanding group of speakers for these webinars, which we encourage you to attend (they are also recorded). 
The GC3 will host its first Green Chemistry Networking Reception in Philadelphia as part of the annual US Green Building Council GreenBuild conference on Wednesday November 20th.  Thank you to Steelcase for sponsoring the event!  This is an important opportunity to highlight the work of the GC3 and recruit new members.  We hope those of you attending GreenBuild will join us and let colleagues know about the event. 
Best,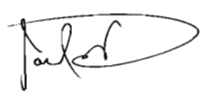 Joel Tickner, GC3 Director
Advancing Green Chemistry Education
The GC3 Education group will host their first webinar on October 22nd at 11 PT/2ET entitled the Value of Green Chemistry.  Three green chemistry champions, Andy Shafer, Executive VP Sales and Market Development at Elevance Renewable Sciences, Inc., Tse-Sung Wu, Environment, Health and Safety Program Manager at Genentech and Helen Holder, Corporate Material Selection Manager at Hewlett-Packard Co. will discuss their efforts to build awareness and make the case of the value of green chemistry.
During the last meeting we discussed details of the first two webinars and started the discussion of how to get to a green chemistry bootcamp training with multiple audiences. The next workgroup call will be held at the end of October/beginning of November.  If you are interested in joining these discussions, please contact Saskia van Bergen. 
Engaging Retailers in the Adoption of Safer Products
The GC3 is continuing to work to convene a Retailer Leadership Council (RLC) composed of a select group of retail leaders. The mission of this group is to promote safer chemicals, materials and products across retail supply chains The RLC will work together to identify at least one project annually to support the Council mission and will reach out to engage and inform other retailers.
In addition, the GC3 is in discussions with two major retailers and The WERCS to investigate the possibility of documenting retailer use of the GreenWERCS tool.  The WERCS would donate the use of GreenWERCS for a trial period, and the retailers would provide information for case studies that would document how their companies integrated data from GreenWERCS into their business decisions.  Meetings of all parties will occur in October.
Also, the GC3 is working to identify someone with retail experience to work with us as a consultant. This person will do outreach to retailers and retail associations and support the Retail work group projects.  Please contact Amy Permutter if you know of a qualified person.
Facilitating Chemical Data Flow Along Supply Chains
The Chemical Data-CBI project group is continuing work to develop a roadmap for determining best practices for addressing potential CBI issues related to chemical data requests made as part of supply-chain transactions.  The workgroup is considering the types of information that could be sought, the contexts for such requests, and the availability/adequacy of approaches for meeting the requirements and concerns of both parties to a transaction involving sharing of chemical information.
On the most recent call, the workgroup reviewed key issues considered during the past year, as well as some provisional findings from that work.  We also began to look at next steps towards development of a GC3 report on the most appropriate ways to balance communication of chemical data and legitimate CBI concerns during supply chain transactions. We will be continuing to reach out to participants for feedback on key elements for a report, proposed draft findings, and areas that still require additional discussion and development.
Mainstreaming Green Chemistry
The Mainstreaming Green Chemistry Advisory Committee has a kick-off call scheduled for October 14. The Advisory Committee is a small group with representation from GC3 member companies, government, academia, and not-for-profit organizations.
The Committee will help design the approach for the project, and also develop ideas for GC3 webinars on the topic of mainstreaming. The goal is an Agenda for Mainstreaming Green Chemistry that will include key partnerships, policy needs, research, education, and investments.
Promoting Green Chemistry Innovation
We had our second project group call on Sept. 27, when we discussed a proposed project for the group that we are calling the GC3 Green Chemistry Portal.  The slides and notes for the call are on the project page of the GC3 website.
We held our second webinar of the GC3 Green Chemistry Innovation webinar series on Oct. 8.  Dr. Rui Resendes, Executive Director, GreenCentre Canada, walked us through the Centre's successful business model for commercializing early stage green chemistry inventions from academia and entrepreneurs.  The audio archive from this webinar is available on the GC3 member page.  We encourage you to listen in to this excellent presentation, as well as Dr. Kaichang Li's presentation, if you were not able to catch them live. 
Our next webinar will feature Alph Bingham, Founder & Board Member of InnoCentive on October 23, 2pm EST/11am PST --  InnoCentive: Using Crowdsourcing to Solve Green Chemistry Challenges &  Create New Market Opportunities. 
We will be setting a date for the next project group meeting in the coming weeks.
GC3 Green Chemistry Innovation Webinar Series
InnoCentive: Using Crowdsourcing to Solve Green Chemistry Challenges & Create New Market Opportunities
Alph Bingham, Founder & Board Member, InnoCentive
Wednesday, October 23, 2013
2pm Eastern/11am Pacific
As companies seek to develop safer chemicals and materials for use in their products and production processes, some are turning to crowdsourced open innovation "challenges" to create new markets and solve problems more quickly and cost effectively. Challenge driven innovation (CDI) enables organizations to harness diverse and creative on-demand talent when needed and is being readily embraced by commercial enterprises, government agencies, and not-for-profits. Dr. Alph Bingham, Founder & Board Member of InnoCentive, will explain CDI and how it can fit within the broader tapestry of your innovation and R&D efforts, and dive into real examples of how CDI is being applied to solve chemistry and sustainability challenges.
GC3 Green Chemistry Education Webinar Series
The Value of Green Chemistry
Helen Holder, Corporate Material Selection Manage, Hewlett-Packard Co.
Andy Shafer, Executive VP Sales and Market Development, Elevance Renewable Sciences, Inc.
Tse-Sung Wu, Program Manager, Environment, Health and Safety Department, Genentech
Wednesday, October 22, 2013
2pm Eastern/11am Pacific
Over the past ten years there has been increasing scientific, government, and consumer attention to chemicals of concern in products. Concurrently, there has been a significant growth in green chemistry solutions to these substances. Despite this growth, green chemistry is still often a marginal consideration in product and process design and in government policy.
In this first webinar of the Green Chemistry and Commerce Council Green Chemistry Education series, three green chemistry champions - a chemical manufacturer, a pharmaceutical company, and a product manufacturer - will discuss their efforts to build awareness and make a case within their firms and to their suppliers and customers of the value of green chemistry – environmental, performance, and economic. They will discuss challenges and models to build momentum for green chemistry innovation.
American Sustainable Business Council: Business Summit for a Sustainable Economy
California Law Advising Public of Chemical Dangers Kicking In
SAC, Outdoor Industry Association Launch Chemical Management Tool
Six Classes: A Webinar Series on Chemicals of Concern
Target and GoodGuide Team up to Rate Sustainable Products
2013 GreenUp: Michigan Green Chemistry and Engineering Conference
For more information on the work of the GC3, email us or call 978-934-2997.