If you are having difficulty viewing this message, click here to read it online.
December 2014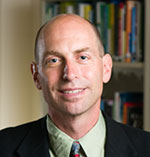 Dear Colleagues,

As the year comes to an end, we reflect on what we have accomplished and what we have to look forward to in the coming year.  In the past year, the GC3 has progressed significantly, adding new members, a larger portfolio of impactful projects,  new branding and website. Some highlights include:
The largest and most engaging GC3 Innovators Roundtable to date at 3M, with more than 160 participants.
The one year anniversary of the first meeting of the GC3 Retailer Leadership Council (RLC), a unique collaboration of seven national retailers.  The RLC held three meetings with major chemical manufacturers to discuss ways to accelerate green chemistry.  Such discussions would have seemed impossible a few years ago.
Being recognized, along with GC3 members BioAmber and GreenCentre Canada, as a finalist in the LAUNCH Green Chemistry Systems Challenge for the GC3 Innovation Portal (see more below).
Significantly advancing dialogue leading to a GC3 Agenda for Mainstreaming Green Chemistry.
Keynoting the InfoCast Safer Consumer Products Summit in September, which introduced the new GC3 video.
We have ambitious plans for the coming year, including launching the GC3 Innovation and GC3 Education Portals; initiating at least one collaborative project of the Retailer Leadership Council; moving forward with the GC3 Collaborative Innovation Project on Preservatives in Personal Care Products; presenting the GC3 Mainstreaming Green Chemistry Agenda, and publishing several GC3 reports on innovation and the business case for green chemistry. And, of course, we will host the 10th annual GC3 Innovators Roundtable in April at Nike World Headquarters.

Last week, at a meeting in North Carolina, I ran into sustainability leaders Mary and Brian Nattress who were at the workshop at the Darden School of Business that launched the GC3 in 2005.  They told me how impressed they were with how we took advantage of the right timing, the right people, and the right place to build such a vibrant cross-sectoral network.  I'm very proud of what we have accomplished and look forward to an even more successful beginning to the GC3's second decade.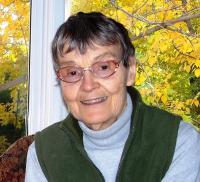 On a sad note, I wanted to reflect on the passing of one of my inspirations, Dr. Theo Colborn, who some deemed a modern day Rachel Carson.  While her work was both innovative and controversial, Theo taught many of us to rethink the science and understanding of how low dose chemical exposures can affect the developing organism. A number of remembrances on Theo's life and career, including from her former colleague and GC3 Advisory Board member Rich Liroff, can be found on the Endocrine Disruptor Exchange website  as well as in an obituary in the Denver Post.  Theo's presentation at the 4th annual Innovators Roundtable was challenging but well received.

All of us at the GC3 wish you a relaxing and safe holiday season and a very prosperous 2015.

Sincerely,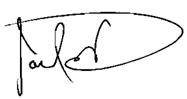 Joel Tickner, ScD, GC3 Director
GC3 Mainstreaming Member Survey
As part of the GC3 Mainstreaming Green Chemistry Agenda, we would like to highlight some of the activites our members are undertaking to advance green chemistry. Please use this link by January 5 to answer a few short questions about what you are working on now to move green chemistry forward, how this product or practice improves upon the way you were doing things before, and any benefits to your organization that you can quantify or qualify.  These activities might include a new product or process, new ways to communicate about safer chemistry within your supply chain or within your company, employee training, etc.  GC3 members from any sector are encouraged to respond. We will be finding ways to share these kinds of updates beyond the mainstreaming Agenda.  If you prefer to send a brief description instead, please send it to Amy Perlmutter.
RETAIL
The RLC continues to meets on a monthly basis via conference call to share ideas and discuss different approaches retailers are using for sourcing and selling safer products.  The group is continuing the dialogue it began with chemical manufacturers in May and continued in October 2014.  In December, RLC members met with chemical manufacturers via conference call to discuss the following question:
How do you measure and assess potential brand, retailer and consumer demand and how does this information play into R&D and commercialization decisions?  Where are the points of interaction?
 A webinar is scheduled for February 4 at 12:00 P.M. EST that will be of particular interest to retailers entitled "Training and Incentivizing Merchants to purchase sustainable products."  Jason Pearson, Executive Director of the Sustainable Purchasing Leadership Council; Larry Garcia, Senior Environmental Analyst, Seattle City Light and Rob Kaplan, Sustainability Director at Walmart, are featured presenters. Register now!
For further information about the Retailer Leadership Council, please contact Sally Edwards at sally_edwards@uml.edu.
---
EDUCATION
Last week, the GC3 Education Project Group hosted a webinar on marketing green chemistry featuring Steve Davies, Director of Public Affairs & Communications at NatureWorks, Saskia van Gendt, Captain Planet at Method and Charlie Forslund, Principal, Material Innovation Exploration at Steelcase.  They provided ideas on building market share, innovation and design, green credentials, working with suppliers.  We encourage you to watch this webinar if you were not able to participate.  The slides are online and webinar will be posted shortly.

The next webinar in the GC3 Green Chemistry Education Series will be in March on regulations that affect product design. We are also working with the RLC group to have co-host the purchasing webinar on February 4 at 12 P.M. EST. Register now!

We are currently working to develop the GC3 Student Fellows pilot program that we hope to kickoff in the summer of 2015.  The goal of the program is to bring together recent graduates and current graduate students from various disciplines to work with GC3 companies on projects involving green chemistry.  GC3 companies are defining potential projects for the fellows while the program is being developed.  The fellows will receive green chemistry training at the GC3 Roundtable and gain valuable work experience.

Our next project group call is February 20 at 10:00 A.M. PT / 1:00 P.M. EST. Please email Saskia van Bergen for call in information and draft materials.
---
MAINSTREAMING
The mainstreaming Advisory Committee met via web in December to discuss the development of the document: An Agenda for Mainstreaming Green Chemistry. Among the issues discussed were the possible ways to make the report a living document; some of the key arguments for why mainstreaming is important as well as barriers to mainstreaming; and how and why to map the system of idea to innovation.  

A webinar on CEO Perspectives on Sustainability: What This Means For Green Chemistry, is scheduled for January 6 at 2:00 P.M. EST.  Donald Reed with PriceWaterhouse Cooper (PwC) is the speaker.  Don will talk about CEO studies that have been performed by PwC as they relate to what CEOs think about business and sustainability and how to engage CEOs in green chemistry. In addition to the usual Q&A at the end of the webinar, we encourage you to share your experiences engaging your CEO in issues related to green chemistry. Register now!
---
INNOVATION
For the GC3 collaborative innovation project on preservatives in personal care products, we have set our first call for brands in mid-January.  On the call we will discuss project goals, the draft project prospectus, and decide on next steps for the group.  We continue to have one-on-one conversations with a number of personal care brands to learn about their challenges related to preservatives, to gauge their interest in participating in a collaborative project to accelerate innovation toward new commercial preservatives, and to discuss specific tasks that could be the focus of such a collaboration. 
We were very pleased to learn that the GC3 Innovation Portal was selected as a finalist for the LAUNCH Green Chemistry Challenge competition.  Monica Becker and Joel Tickner will travel to the LAUNCH Forum -- at NASA's Kennedy Space Station -- in late January.  While there Monica will deliver a pitch for the Portal, record a video about the initiative, and participate in a meeting with leaders in the green chemistry community ("The Council") to get guidance and build partnerships to accelerate the initiative.  Joel will be participating as a member of the Council.  We are working hard to prepare for the Forum and will strive to get the most out of the meeting and the six month post-Forum period when the LAUNCH program will help us strengthen our strategy, expand our network and resources, and amplify the impact of our work.  Read more about the LAUNCH process.
If you would like more information on these projects, please email Monica Becker.
COMMUNITY PLAYTHINGS
Since 1947, Community Playthings has supplied the early childcare field with toys, play equipment, and furniture. Known for quality and innovation, Community Playthings has a long tradition of environmental commitment. Our products are made from sustainably harvested wood and carefully selected materials to be durable and safe.  They are designed and manufactured in the USA at factories in New York and Pennsylvania.

Website: www.communityplaythings.com

 

BEHR PROCESS CORPORATION


Behr Process Corporation is a dynamic company that actively embraces quality and innovation to bring our industry and our customers the very best products and services. Our bold entrepreneurial spirit and our commitment to integrity and doing the right thing has been the cornerstone of our success since 1947. Behr is one of the largest suppliers of architectural paint and exterior wood-care products to the United States and Canada, manufacturing paints, decorative finishes, primers, stains and surface-preparation products. Behr is a subsidiary of Masco Corporation (NYSE: MAS) and is headquartered in Santa Ana, CA.

Website: www.behr.com
New Tool Launched Today Measures Corporate Progress Towards Safer Chemicals
December 8, 2014  |  Press Release:  Chemical Footprint Project Launch
Tool Helps Manufacturers Use Safer Chemicals
October 21, 2014  |  Environmental Leader
Using REACH to business advantage
December 2014  |  ECHA Newsletter
'Godfather of greening' writes game plan for big-time sports
December 17, 2014  |  Greenwire
New Report Makes Strong Business Case for Using Safer Chemicals in Products and Supply Chains
December 15, 2014  |  United Nations Environment Programme (UNEP)
Safer Product Labeling Program Partner of the Year Awards
Complete & submit application materials by January 30, 2015  |  U.S. EPA
EPA to Expand Listing on the DfE Safer Chemical Ingredients List
U.S. EPA Office of Chemical Safety and Pollution Prevention
UPCOMING WEBINARS
GC3 Mainstreaming Green Chemistry Webinar Series
CEO Perspectives on Sustainability: What this Means for Green Chemistry
Tuesday, January 6, 2015
2:00 p.m. – 3:00 p.m. Eastern Standard Time
Presenter: DON REED, Managing Director, PwC Sustainable Business Solutions
GC3 Retailer & Education Webinar Series:
Training and Incentivizing Merchants to Purchase Sustainable Products - Three Perspectives
Wednesday, February 6,  2015
12:00 p.m. – 1:00 p.m. Eastern Standard Time
Presenters: 
JASON PEARSON, Executive Director, Sustainable Purchasing Leadership Council
LARRY GARCIA, Senior Environmental Analyst, Seattle City Light
ROB KAPLAN, Sustainability Director, Walmart
UPCOMING GC3 EVENTS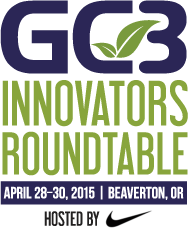 10th ANNUAL GC3 INNOVATORS ROUNDTABLE
April 28-30, 2015   |   NIKE, Beaverton, OR
Plan to attend this dynamic conference where over 150 sustainability leaders from a range of industry sectors, government, non-government organizations and universities will convene to share challenges and best practices and work on collaborative projects to advance green chemistry practices in industry.  The 10th Annual GC3 Innovators Roundtable will be hosted by NIKE in Beaverton, OR.
RELATED EVENTS OF INTEREST

Green Chemistry & Chemical Stewardship Certificate
The University of Washington Continuing Education online certificate in Green Chemistry & Chemical Stewardship is now open for enrollment!  There will be three online courses in the certificate but participates can sign up for a single course on a space available basis.

·         January 5 - March 13, 2015  |  Sustainability, Toxicology and Human Health
·         March 30 - June 5, 2015  |  Principles of Green Chemistry
·         June 22 - August 28, 2015  |  Assessment Tools for Safer Chemical Decisions
Next Generation Bio-Based & Sustainable Chemicals Summit
February 3-5, 2015  |  Ernest N. Morial Convention Center, New Orleans, LA

Midwest Bioeconomy & Safer Products Summit
Thursday, February 19, 2015  |  Pohlad Hall, Minneapolis Central Library, Minneapolis, MN
CONNECT WITH US

CONTENT
We're always looking for new content!  If you would like to submit an article, event or want to share a green chemistry activity within your company, please email GC3Info@greenchemistryandcommerce.org.
For more information on the work of the GC3, email us or call 978-934-2997.