If you are having difficulty viewing this message, click here to read it online.
September 2014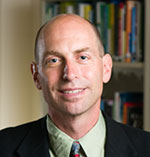 We hope you enjoyed your summer. 
In late July, the GC3 staff held a day long retreat to outline goals and projects for the coming year.  We have established an ambitious agenda and look forward to engaging all of our current members (and hopefully new members) in these projects.  Some highlights to look forward to in the coming year, include:


A GC3 Mainstreaming Green Chemistry Agenda, that outlines GC3 members' needs to mainstream green chemistry in their firms and at a national level


The GC3 Innovation Portal, an on-line platform for the green chemistry community to exchange information on green chemistry solutions


The Green Chemistry Education Portal, with educational webinars and resources at different levels and for a range of professionals in companies and other organizations


An enhanced GC3 communications strategy, including a new GC3 video that will be released in October and a briefing in Washington DC to present the GC3 Mainstreaming Green Chemistry Agenda


A GC3 report on the challenges and opportunities for building demand for green chemistry and safer chemicals, which will guide our work in the coming years


Increased membership and engagement of the GC3 Retailer Leadership Council in collaborative efforts to advance green chemistry in the retail supply chain


Webinars on a range of topics requested by GC3 members
In recent weeks, we have worked closely with the staff of Senator Chris Coons (Delaware) in shaping the text of the Sustainable Chemistry Research and Development Act.  This bill, which was introduced last week, builds on the earlier Green Chemistry Research and Development Act.  A press release and link to bill can be found here. The GC3 was active in the drafting and outreach on the earlier bill, was instrumental in the inclusion of green chemistry language in the America COMPETES Act, and will be an important voice in raising awareness about this new draft.
The GC3's efforts to engage companies across supply chains in discussions about green chemistry is paying off.  On September 4, Walmart and Target (members of the GC3 Retail Leadership Council) hosted a Health and Beauty Summit, convening other retailers, major suppliers of health and beauty products, and others in a dialogue about how to accelerate sustainability in this sector.  The Summit marked an important milestone, where major retailers and suppliers came together to discuss collaborative solutions that benefit health and the bottom line.  One key outcome of the meeting was recognition of the need for more collaborative green chemistry research and development efforts around key chemical challenges, such as preservatives (a discussion that occurred at the Roundtable in May).  We expect the GC3 to play an active role in next steps to the Summit and thank Walmart and Target and all of those who proactively engaged (many of whom are GC3 members) for their leadership in moving this forward.
Lastly, I'd like to warmly welcome our new GC3 staff member!  Jennifer (Jen) Landry is the GC3's new Business Manager.  Jen has many years of experience managing international trade shows and has very strong web management, outreach, and social media skills that will be a great asset to our organization.  She was also born, raised and still lives just down the road from our home – UMass Lowell.  Her email is Jennifer_landry@uml.edu.
We look forward to working with all of you as we move forward with our ambitious agenda.
Sincerely,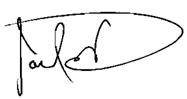 Joel Tickner, ScD
Director
RETAIL


The RLC meets on a monthly basis via conference call to discuss different approaches retailers are using for sourcing and selling safer products.  The group plans to continue the dialogue it began with chemical manufacturers in May.  Some key questions that the RLC is asking chemical manufacturers include:
What is your process, what factors do you consider, and what matters most to you when making R&D decisions related to alternatives for chemicals that are of concern?


How do you measure and assess potential brand, retailer and consumer demand and how does this information play into R&D and commercialization decisions?  Where are the points of interaction?


Do you currently have targeted green chemistry R&D programs to develop new alternatives for chemicals of concern in specific applications (e.g., Presidential Green Chemistry Award Submissions)? If so, for which chemicals or categories of chemicals and applications?


How do you determine which chemicals to scale up and commercialize following R & D?


These topics will be discussed on a follow-up call in October.


Several RLC members, including Kate Heiny from Target, Rob Kaplan from Walmart, and Roger McFadden from Staples will participate on a panel entitled "Retailer Initiatives for Sourcing & Selling Safer Products" at the RILA Sustainability Conference in Minneapolis on October 2, 2014.   Sally Edwards will moderate the panel.
In addition, the RLC is developing ideas for webinars that are of particular interest to retailers.  One topic of interest is training and incentives for merchants to select safer products.  If you have ideas for webinar speakers, please contact Sally Edwards at Sally_Edwards@uml.edu.
---
EDUCATION


Over the summer, the GC3 Education Project Group held an educational webinar entitled "Introduction to Green Engineering," featuring Julie Zimmerman, Associate Professor at Yale University; Matthew Eckelman, Assistant Professor at Northeastern University; and Julie Schoenung, Professor and Vice Chair at University of California, Davis.  The webinar included an overview of green engineering as well as methods for and examples of how green engineering can be applied.  If you missed the webinar, the slides are available on the webinar page in the GC3 member's area.
The GC3 Green Chemistry Education group is continuing to build a GC3 Green Chemistry Education Portal that will contain edited webinars and resources for approximately 14 training modules.  The next webinar being scheduled this fall will be on marketing green chemistry.  We are aiming to get a version of the portal up by the end of the year.
The GC3 Education group is also interested in piloting a GC3 student fellows program in the summer of 2015.  Under this program, students would apply for a GC3 fellowship/coop to work with a GC3 member company during the summer.  If your company is interested in learning more, please contact Saskia van Bergen.  We will be holding a call on the program in early October.  
---

MAINSTREAMING

Key ideas from all of the sessions at the GC3 Roundtable have been reviewed, organized and consolidated. The ideas fall into the categories of Outreach/Raising Visibility, Assisting Members, Engaging Members, Developing Information, Expanding the Network, Big Ideas, and, of course, Other!   These ideas will be used for consideration in developing the Agenda for Mainstreaming Green Chemistry, as well as GC3 programming and activities.

The Mainstreaming Green Chemistry Advisory Committee met via web in August.  The group discussed the direction of the document that we will be creating,  the Agenda for Mainstreaming Green Chemistry, and agreed that the purpose is to stress the importance of mainstreaming green chemistry and identify what kinds of actions would serve GC3 companies, directly and indirectly, in doing so.

The group also discussed the steps from concept to commercialization of a product of green chemistry and whether there is an existing diagram of this process that can be used to help illustrate where the GC3 is best positioned to intervene.  If any GC3 members have a good visual representation of this process, please contact Amy Perlmutter at amy@aperlmutter.com.  

The project Advisory Committee also discussed possible webinar ideas for the upcoming year.  These include examples of companies scaling up new green chemistry products; starting a "technical series" (i.e., solving a specific technical problem, identifying certain platform or enabling technologies that would allow for major transformation of the chemistry field towards green chemistry); identifying business opportunities; partnership building (examples, how IP issues have been managed, how universities have streamlined their process for working with companies); how does bio-based relate to green chemistry; examples of industry transitions (first product companies in the northwest moving to specialty chemicals); federal government opportunities (i.e., purchasing, international trade); where is or should the next industry disruption be coming from; why are there information gaps in the supply chain and how re they impacting the move to green chemistry; and overview of recent studies relating to business opportunities in green chemistry.  If you have any thoughts about these webinar ideas, please contact Amy.
---
INNOVATION

Project work has begun in earnest in two areas.  We now have a working, "pre-Beta version" of the Portal -- our new web-based platform for exchange of technical and business information and making strategic connections to advance green chemistry research, innovation, adoption and diffusion.  Our goal for the Portal Initiative is to create an active, moderated, facilitated "match.com" site for the green chemistry community.  Our partners on the development of the Portal currently include ACS Green Chemistry Institute, Berkeley Center for Green Chemistry, GreenCentre Canada, and the Cradle-to-Cradle Institute.

We kicked off the development process during a call on Sept 10.  The slides for the call are in the member's area of the GC3 website.  Next steps include developing and executing a short-term plan for the build-out of the Portal and a date and plan for its official launch.  We are forming a small group to advise us on this initiative.  If you would like to join, please email Monica Becker.

On September 22 at 2:30 EST, we will have a call to kick-off discussions on a new GC3 collaborative innovation project focused on preservatives in personal care products.  The genesis for this project was the session at the GC3 RT, "Promoting Green Chemistry Innovation," whenSteve Domeck from InnoCentive and Homer Swei from Johnson & Johnson presented their work to develop a challenge competition to develop new, safe  preservatives (see summary and slides).  The decision to pursue this project was bolstered by a number of factors, including growing interest among brands such as J&J and retailers such as Target and Walmart on the availability of preservative alternatives.

On the call we will discuss the project goals; approaches to carry out the project, i.e., through crowdsourcing, an RFP, or other mechanisms; funding the project; and we will ask members if they would like to participate in a small group to guide the effort.

Finally, at the Roundtable, members asked for webinars on general topics in technology innovation.  We will be working to organize two webinars over the next few months.
Interested in taking action to help Mainstream Green Chemistry?


GC3 Advisory Committee member Ken Zarker from the Washington Department of Ecology is seeking input the creation of Northwest Green Chemistry – an emerging non-profit with the goal of delivering green chemistry innovation. The online survey takes about 20-30 minutes and is an important analytical tool to help develop high value services and tools to support green chemistry implementation. We ask that interested companies fill out the Survey by Friday, September 26.
ARTICLES


UPCOMING GC3 EVENTS


10th Annual Green Chemistry & Commerce Council Innvators Roundtable
April 2015

German EPA/GC3 European Roundtable on Sustainable Chemistry
September 24-25, 2015  |  Berlin Germany

Event details will be announced soon!


RELATED EVENTS OF INTEREST FOR 2014


GreenScreen Practitioner Program
October 2014  |  GreenScreen® For Safer Chemicals

5th Safer Consumer Products Summit
October 22-24, 2014  |  San Francisco, CA USA

Greenbuild International Conference and Expo
Expo: October 22-23, 2014  |  Conference: October 22-24, 2014
Morial Convention Center, New Orleans, LA USA

Catalyzing Change: Northwest Green Chemistry Roundtable 2014
October 28, 2014  |  Greater Tacoma Convention and Trade Center, Tacoma, WA USA

Ecochem, the Global Sustainable Chemistry & Engineering Event
November 11-13, 2014  |  Basel, Switzerland

Greenup - 2014 Michigan Green Chemistry and Engineering Conference
November 12, 2014  |  Michigan State University Kellog Center, East Lansing, Michigan

2nd Annual Chemical Watch Regulatory Summit
December 2-3, 2014  |  Washington DC

CSPA's 2014 Annual Meeting & 100th Anniversary Celebration
December 7-11, 2014  |  Marriott Harbor Beach Resort & Spa, Ft. Lauderdale, FL USA

BizNGO 2014 - 9th Annual Meeting
December 8-9, 2014  |  San Francisco, CA USA
CONNNECT WITH US

CONTENT


We're always looking for new content!  If you would like to submit an article or event that may be informative to other members of the GC3, please email it to GC3Info@greenchemistryandcommerce.org.
For more information on the work of the GC3, email us or call 978-934-2997.