If you are having difficulty viewing this message, click here to read it online.
July 2014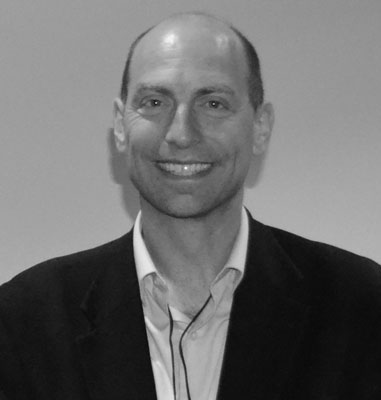 We hope you are enjoying your summer.  Summer is a time when GC3 staff reflect on our year's activities, the Roundtable, and undertake strategic planning for the year ahead. 
The 9th Annual GC3 Innovators Roundtable was a great success.  It was our biggest and most diverse roundtable with more than 160 attendees, many new companies, and new stakeholders from academia, government, and the non-profit sector. 
The Roundtable discussions — on mainstreaming green Chemistry, the opportunities and challenges of crowd-sourced innovation, the challenges and opportunities retailers face in sourcing safer products, on disruptive innovation, and the opportunities for advancing green chemistry through biobased feedstocks and chemicals — demonstrated the rich depth and practical, applied dialogue that has become of the hallmark of the GC3.  Keynote presentations from business leaders such as Eben Bayer of Ecovative, Mark Verbruggen from NatureWorks  provided vision and inspiration for building the marketplace for the products of green chemistry.  And networking events, such as our first GC3 structured networking session and networking dinner at the Minnesota Science Museum, provided great opportunities for cross-sectoral conversations, extending the Roundtable session discussions. 
Two pre-meetings, a joint GC3/US Green Building Council workshop on safer materials in the building products sector and the Retailer Leadership Council dialogue with chemical manufacturers, provided additional opportunity for  focused discussion about research, development and adoption of green chemistry across sectors.
Presentations and summaries from the Roundtable are now posted on the GC3 Website.  We would like to thank our generous sponsors again for making this year's Roundtable a Success, including 3M, our hosts, and Target, Steelcase, Nike, Seventh Generation, HP, Bioindustrial Innovation Canada and Valspar.
The GC3 staff left the Roundtable enthusiastic about the discussions as well as projects identified by the GC3 Project Groups for the coming year.  We will be meeting in the coming weeks to develop a strategic plan, in conjunction with our Advisory Committee, to move these efforts forward.  During the summer, we will also be working on new GC3 promotional materials, including a GC3 video using footage from the Roundtable.
It is incredible to think that almost a decade has passed since we started the GC3 and we are pleased with the great progress that we have made in bringing green chemistry into the mainstream during this time.  Of course there is still work to be done.
We look forward to working with you over the coming year to plan the 10th GC3 Roundtable and, in collaboration with the German Environment Agency, our first international Roundtable in Berlin in September 2015 (stay tuned for more details!). 
Enjoy the rest of your summer,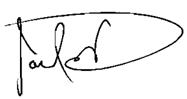 Joel Tickner, ScD
Director
Green Chemistry Innovation
Our Roundtable sessions were very well received.  Eben Bayer's (Ecovative) keynote and our session on disruptive green chemistry innovation were thought provoking and generated good discussion.  During the session, "Promoting Green Chemistry Innovation," Steve Domeck from InnoCentive and Homer Swei from Johnson & Johnson presented their work to launch  a challenge competition to develop new, safe  preservatives for personal care products and cosmetics.  We broke into small groups to discuss the merits of doing collaborative challenges within sectors/supply chains on common, strategic needs for innovation of safer alternatives and the potential role of the GC3 in facilitating these collaborative challenges. There was strong enthusiasm from participants and terrific ideas generated on potential topics for collaborative challenges, such as fragrances, chelants, surfactants, rust-inhibiters, reversible adhesives, alternatives to BPA/BPS for receipt paper, powder coatings w/o PTFE, and non petroleum-based hair fixatives.  The slides presented during the session are on the GC3 website.  The ideas generated in the breakout groups will be discussed on our next call with the Innovation Project Group, to be scheduled.
On the last day of the Roundtable we had a meeting of our group to reflect on last year's accomplishments and plan our next year of work.  The GC3 webpage has a slide deck that was presented at the beginning of that meeting (scroll down to GC3 Project Group Break Out Sessions) and notes from the discussions.  We received great feedback and ideas, including topics for webinars, the creation of a new on-line forum for GC3 members (see announcement above about the new GC3 Member Community), and input on our GC3 Innovation Portal.
Please stay tuned for an email announcing a conference call for our group.  For more information on the innovation efforts of the GC3, please contact Monica Becker.
Retail Leadership Council
The GC3 Retailer Leadership Council (RLC) will continue its work to promote safer chemicals, materials and products across retail supply chains.  The RLC met with a small group of chemical manufacturers in May 2014 to share retailers concerns, challenges and priorities for safer chemicals/products and to hear from chemical companies about their challenges and priorities in regard to green chemistry and safer alternatives.  The RLC looks forward to continuing this dialogue over the coming year.  Slides and a summary from the Retail Project Group's discussions at the GC3 are on the 9th Annual Innovators Roundtable Website
Mainstreaming Green Chemistry
As part of the GC3 Mainstreaming Green Chemistry efforts, 39 member companies were asked earlier this year to take a survey to ascertain their companies' practices as they relate to green chemistry, as well as barriers, drivers, needs, and how they thought the GC3 could help to mainstream green chemistry. 36 people from 29 companies responded (a 75% response rate).  Findings from the survey were presented at the GC3 Roundtable. Among them:
GC3 members work on green chemistry from a range of places within their organizations;
Most have a formal policy of some sort related to green chemistry or identifying safer alternatives;
All companies partner with outside entities to meet some of their needs, such as identifying chemical hazards, find new hires, develop new innovations, and more;
Companies ranked concern for worker health and safety, and for the environment, higher than revenue-related drivers;
Most of the highest ranked barriers related to the high cost of bringing products to market;
increasing consumer demand was viewed as an important step to increasing company activity in green chemistry; and
Partnership building-related activities were the top things that respondents felt the GC3 could do to help companies do more.
The presentation can be found at on the GC3 website.
The Roundtable included several opportunities for participants to reflect on the findings and share their thoughts on what is needed to mainstream green chemistry.  The Mainstreaming Green Chemistry Advisory Committee will be going through these ideas and discussing next steps over the summer.  
Green Chemistry Education
The GC3 Green Chemistry Education group is continuing to build a GC3 Green Chemistry Education Portal that contains edited webinars and resources for approximately 14 one and a half hour training modules.  Over the coming year, the group will continue to host webinars that build the portal.  At the GC3 Innovators Roundtable the group also discussed gaining new GC3 member sign on to the GC3 Policy Statement on Green Chemistry in Higher Education.  A new project the group hopes to initiate over the coming year is a GC3 student fellows program.  Under this program, students would apply for a GC3 fellowship/coop to work with one of the GC3 members for the summer.  The students (up to 10) would then attend the GC3 and meet after their summer coops to discuss their experiences.  Given the resource needs for such a program, the group is exploring funding and coordination options. 
Slides and a summary from the Green Chemistry Education Group's discussions are on the GC3 webpage (scroll down to GC3 Project Group Break Out Sessions).
Articles
5 steps to reduce the chemical footprint of plastic products
Flame Retardants are Everywhere
Retailers Play Increased Role in Moving Markets Away from Toxic Chemicals
Companies Quietly Add Biofuel to Household Products
Biofuel-obsessed U.S. seen blowing 'historic opportunity' in nascent green chemical market.
Ready for Chemical Alternatives Assessments? The IC2 Can Help
Consumers Will Pay More for Socially Responsible Products  
Events
Ecochem, the Global Sustainable Chemistry & Engineering Event, Basel, Switzerland, November 11-13, 2014
U.S. EPA Expert Public Workshop on Alternatives and Risk Reduction Approaches to Trichloroethylene, Washington, DC, July 29, 2014
For more information on the work of the GC3, email us or call 978-934-2997.