If you are having difficulty viewing this message, click here to read it online.
December 2015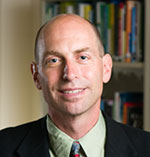 Dear Colleagues,
As 2015 – the 10th Anniversary Year of the GC3 -- draws to a close, there is a lot to report and much to look forward to in 2016 for our vibrant green chemistry community. 
A lot has happened in the two months since our last newsletter.  The Paris Climate talks (COP21 of the United Nations Conference on Climate Change) concluded with a global agreement that commits countries to both set goals to reduce greenhouse gas emissions as well as transparently measure progress. While not directly addressing green chemistry, the Paris Agreement has far reaching implications for both the development and growth of bio-based feedstocks as well as design of green chemistry solutions.  We provide a link below to an interesting webinar that explores the nexus between climate change and chemical toxicity. 
Just last week the U.S. Senate unanimously passed the Frank Lautenberg Chemical Safety for the 21st Century Act, which will finally reform the forty year old Toxic Substances Control Act (TSCA). The GC3 worked closely with Senator Chris Coons and the American Chemical Society to insert a section into the Act creating a National Sustainable Chemistry Program.  On January 13, GC3 will be co-hosting a Congressional Briefing on green chemistry with the ACS and Senator Coons' office to discuss the importance of green chemistry funding and support for innovation and economic development.   In addition to the briefing, a delegation of GC3 companies and others will visit Congressional offices and agencies to encourage increased support for green chemistry research and adoption. 
The GC3 will officially release its Agenda to Mainstream Green Chemistry as part of the January 13 briefing.  The Agenda is the result of more than two years of research and dialogue.  It presents the GC3's vision, strategies, and concrete actions to accelerate green chemistry innovation over the coming years.  The Agenda, along with a new GC3 report on Measuring Progress Towards Green Chemistry are posted on the GC3 website.   We are developing outreach strategies for the Agenda and will be engaging our members over coming months to communicate the goals and actions outlined in the Agenda.  This outreach will be critical for our mainstreaming efforts.
In late October, the GC3 hosted in-person meetings of both the Collaborative Innovation Project on Preservatives and the Retailer Leadership Council.  The Preservatives Group will be launching a collaborative open innovation competition to identify new, safe and effective preservatives based on green chemistry principles.  This is a ground-breaking effort to create a new model of collaborative green chemistry innovation.  We are excited about the level of participation to date and are welcoming companies participate. The Retailer Leadership Council members met with five major chemical companies in a productive discussion about advancing green chemistry solutions in the retail marketplace.  This discussion resulted in a number of next steps that will be presented in the coming months.
The GC3 Advisory Committee met in early December to discuss GC3 programs, membership recruitment, and enhancing the GC3's impact over the coming three to five years.  We welcomed our newest Advisory Committee member, Bob Buck of Chemours.  The Agenda to Mainstream Green Chemistry is a direct outcome of discussions the Advisory Committee held three years ago.  We are thankful for the insights, direction, and support our Advisory Committee has provided.
In early January, we will be finalizing the agenda for the 2016 GC3 Innovators Roundtable and opening registration.  This year's Roundtable will focus on concrete strategies to advance the GC3's Agenda to Mainstream Green Chemistry.
We look to active engagement with our GC3 members and the broader green chemistry community in the coming year as we move forward on an ambitious set of initiatives. 
We wish you a happy and relaxing holiday season and a successful New Year.
Sincerely,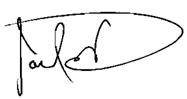 Joel Tickner, ScD
Director
RETAILER LEADERSHIP COUNCIL (RLC)
The GC3 Retailer Leadership Council (RLC) was formed in December 2013 to promote safer chemicals, materials and products across retail supply chains.  RLC members include: Best Buy, CVS Health, Home Depot, Lowe's, Staples, Target, Walmart, and Wegmans.  The RLC meets on a monthly basis via conference call to share ideas and discuss different approaches retailers are using for sourcing and selling safer products.  
The RLC began a dialogue in 2014 with major chemical manufacturers, including AkzoNobel, BASF, Dow, Chemours, and Eastman.  The goal of this dialogue is to:
Communicate retailer concerns and challenges in responding to demands for safer alternatives
Understand challenges chemical manufacturers face in pursuing green chemistry and moving safer alternatives into the marketplace
Understand how retailers can effectively support scaling up of green chemistry alternatives
Determine how information on safer alternatives can be more effectively shared
Identify key opportunities for collaboration
This group of retailers and chemical companies met several times in 2014 and 2015 (mostly recently in October) to continue the dialogue and will be sharing a Joint Statement with GC3 members about this work in early 2016.
For further information about the Retailer Leadership Council, please contact Sally Edwards.
EDUCATION
Since the last newsletter, the GC3 Education Group has launched the Safer Chemistry Training for Businesses. This free training resource is comprised of webinars - ranging from introductory talks to more advanced lessons in specific tools and applications of green chemistry - as well as supplemental background materials to expand upon the presentations.  Additional webinars are being scheduled to broaden the training.  For example, the Group hosted a webinar in November on chemical hazard assessment and is planning additional additional webinars on green chemistry metrics and communication for early 2016.  The Group is exploring ways to make the Training useful to and widely used by businesses, for example through offering continuing education credits. 
The Education Group is also working on gathering the project descriptions for the GC3 Innovators Internship, which places qualified students into green chemistry positions for the summer. This provides GC3 members with the motivated, educated candidates they require, while also demonstrating industry demand for green chemistry to universities.  We anticipate 3-4 positions, pending budget. If you are interested in learning more, please let us know.
Opportunity for Minnesota companies:  The Minnesota Pollution Control Agency has issued early notice of its intent to offer a grant to facilitate a Minnesota company participating in the GC3 Innovators Internship. Competitively awarded, the grant is intended to cover most of the summer salary of a recent college STEM graduate or current STEM post-graduate student.  While the work would have to be done in Minnesota, the student or graduate could come from outside the state.  Once awarded, the host company would interview from a pool of student/graduate applicants recruited and screened by the GC3..
The next GC3 Education Group call is on January 15th at 1 pm ET. If you would like to participate, or would like more information on the Group's ongoing projects, please contact Saskia van Bergen.
MAINSTREAMING
The Agenda to Mainstream Green Chemistry is now online. This document includes input from GC3 members garnered through surveys, interviews, original GC3 research, input from GC3 Innovators Roundtable conversations, as well as literature reviews. The short-term goals of the Agenda are to scale innovation in green chemistry;  elevate the importance of green chemistry in education and research; and yield smart policies that support green chemistry markets, research, and innovation.
The Agenda describes the benefits of green chemistry, the drivers, and the barriers, and identifies five key strategies to mainstream green chemistry: 
Enhance Market Dynamics by continuing to build a comprehensive, ongoing understanding of green chemistry enablers, market drivers, and obstacles. 

Support Smart Policies by designing and advocating for innovative state and federal policies that increase the supply of and demand for green chemistry solutions. 

Foster Collaboration by facilitating the flow of information about green chemistry solutions among suppliers and product makers, and assembling partnerships to tackle priority challenges. 

Inform the Marketplace by disseminating information about green chemistry business, economic, and health benefits, as well as opportunities and funding. 

Track Progress by improving green chemistry metrics and periodically gathering and reporting data on progress.
It also identifies six actions that the GC3 will take in the next two years to move the field of green chemistry forward, including: 
support the proposed federal "Sustainable Chemistry Research and Development Act of 2015," or similar legislation that meets the GC3's criteria for "smart policies"  

expand the development and use of innovative tools that support green chemistry research and adoption; 

convene a national summit on green chemistry research and education;

build agreement on the priority metrics needed to measure progress in green chemistry and ways to gather such information;

engage with public and private sector funding entities to target critical green chemistry needs; and 

continue to advance collaborative supply-chain partnerships.

The GC3 will hold a webinar about the Agenda on January 29.  We are hoping that our members will help us get the word out to their companies, supply chains, and stakeholders. On our January GC3 member update, we will talk about how to engage you in our outreach efforts. 
In addition to finalizing the Agenda, the Mainstreaming Green Chemistry project committee is working on a vision for the mainstreaming of green chemistry: what are the pieces of the green chemistry puzzle that need to be put into place for all chemistry to become green chemistry.  This will be the topic for a future webinar. 
Please contact Amy Perlmutter if you would like to discuss any of the topics above. 
INNOVATION 

The Innovation Group has two ongoing projects: The Green Chemistry Innovation Portal and the Collaborative Innovation Project – Focus on Preservatives.
The Green Chemistry Innovation Portal
Click here to visit the homepage of the Innovation Portal.
The Green Chemistry Innovation Forum is a new resource platform from the ACS Green Chemistry Institute and GC3 to bring together those with green chemistry questions or challenges with a community of potential problem solvers.  Last month, a student and staff members from the Berkley Center for Green Chemistry (BCGC) joined Method for the Innovation Forum's first-ever "Ask the Innovators" Q&A session. The panelists answered audience questions about BCGC's Greener Solutions Program in real time. The discussion covered diverse topics including selection of Greener Solutions collaborations, how other groups could build similar programs,  and even technical questions about drivers for commercializing greener chemicals. Thanks to the text-based format of the event, the entire discussion is available to read online.
The Innovation Map continues to grow, with new guidelines to standardize inclusion of organizations and companies. If you want to add your organization on the map or expand on information that is currently included, please fill out this form.
Collaborative Innovation Project  -  Focus on Preservatives 
We are moving ahead with our collaborative, pre-competitive open innovation competition on preservatives, which we anticipate launching in Q2 of 2016.  The main goal of the competition is to identify and accelerate development and scale of novel, safe, effective preservative systems for beauty & personal care (BPC), household (HH), and industrial & institutional (I&I) products and to achieve broad availability of these new technologies. 
We have commitments from a number of retailers and formulators to sponsor and participate in designing and judging the competition and are seeking additional sponsors.  Please contact Monica Becker if you are interested in participating.
The GC3 Preservatives Need Statement and Criteria Document continues to generate significant interest and discussions with suppliers, formulators and retailers.  We presented the project and the document on a webinar Consumer Specialty Products Association (CSPA) and will be presenting at the upcoming Biobased & Sustainable Products Summit, Jan 12-14 in San Diego.
CONFERENCE

Save the date! 
11th Annual GC3 Innovators Roundtable
Sponsored by Seventh Generation
May 24-26, 2016  |  Hilton Burlington Hotel, Burlington, VT
GC3 member registration opening in January 2016.
WEBINARS
Save the date!
The GC3's Agenda to Mainstream Green Chemistry
January 29, 2016 12:00pm
ARTICLES OF INTEREST
Dutch Consortium invests towards sustainable chemistry 
A major chemical safety bill could become law by early next year. Here's what you should know
How Target and Walmart led a push to make over makeup
Tapping into nature: materials that matter
How big chains from Walmart to Whole Foods are cleaning up chemicals 

CONFERENCES & EVENTS
Northwest Green Chemistry's Entrepreneur Webinar Series: From a Green Idea to a Successful Business
January 19, 2016  |  2:00 PM - 3:00 PM, ET 
Innovation Takes Root
March 30 - April 1, 2016  |  Orlando World Center Marriot, Orlando, FL
20th Annual Green Chemistry & Engineering Conference
June 14 - 16, 2016  |  Portland, OR
Green Chemistry in Education Workshop
July 16 - 22, 2016 | University of Oregon, Eugene, OR   
For more information on the work of the GC3, email us or call 978-934-2997.