GC3 Retailer & Education Webinar Series
Training and Incentivizing Merchants to Purchase
Sustainable Products - Three Perspectives

Wednesday, February 4, 2015
12:00 p.m. – 1:00 p.m. Eastern Standard Time
1-Hour Complimentary Webinar





This webinar features three speakers who are leading efforts to increase the purchase of sustainable products. Jason Pearson, Executive Director of the Sustainable Purchasing Leadership Council (SPLC), will discuss broad principles for sustainable purchasing that the SPLC has recently developed. Larry Garcia, Senior Environmental Analyst at Seattle City Light, will discuss its program to train employees to purchase and use safer chemical products. Rob Kaplan, Sustainability Director at Walmart, will discuss how Walmart incentivizes its buyers to purchase sustainable products.
Presenters:
JASON PEARSON, Executive Director, Sustainable Purchasing Leadership Council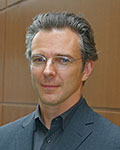 Jason Pearson is President & CEO of the Sustainable Purchasing Leadership Council, a non-profit organization that supports and recognizes purchasing leadership that accelerates the transition to a prosperous and sustainable future. The Council convened a diverse membership to create a shared program for guiding, measuring, and recognizing leadership in sustainable purchasing. Jason is an experienced non-profit executive, strategist, and facilitator who has led the creation of several successful initiatives related to innovation and sustainability. As President & CEO of GreenBlue he grew multi-stakeholder sustainability initiatives in a number of sectors, including the Sustainable Packaging Coalition for packaging and CleanGredients for chemical products. His consultancy, TRUTHstudio, provides strategy, visualization, and facilitation support to organizations working in the public interest. Jason has held previous positions in government, non-profit, foundation, and private sectors. He earned undergraduate and graduate degrees with highest honors from Princeton University.
ROB KAPLAN, Sustainability Director, Walmart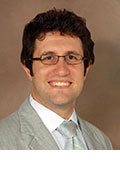 As a Director of Product Sustainability for Walmart Stores Inc., Rob Kaplan drives product and supply chain innovation by integrating sustainability and business strategy. He leads sustainability strategy and implementation for the Consumables and Health & Wellness businesses, including categories such as personal care, household chemicals, and over-the-counter. In addition, he is responsible for customer engagement, packaging, and The Closed Loop Fund. Rob previously led cross-functional efforts to eliminate 20 million metric tons of greenhouse gas from the supply chain. Prior to joining Walmart, Rob helped lead corporate responsibility and brand strategy for Brown-Forman Corporation, producer and marketer of spirits brands such as Jack Daniel's. He developed marketing strategies to engage consumers, improve social and environmental performance, and advance business objectives. Rob received his MBA from the Haas School where he studied marketing, corporate responsibility, and social entrepreneurship. Prior to graduate school, Rob was State Communications Director for Fight Crime: Invest in Kids California and a political consultant for M&R Strategic Services in Washington, DC.  Rob received his undergraduate degree in political communication from the George Washington University where he learned that perception is reality.
LARRY GARCIA, Senior Environmental Analyst, Seattle City Light
As a Senior Environmental Analyst at Seattle City Light, Mr. Garcia coordinates the Chemical Approval and Alternatives Assessment, Green Purchasing, Recycling, Pollution Prevention and Integrated Pest Management Programs.  Prior to joining Seattle City Light, Larry was a Principal and Hazardous Materials Specialist at Prezant Associates, a Northwest industrial hygiene firm and an Environmental Scientist for the U.S. EPA Technical Assistance Team.  His experience includes hazardous waste site remediation, indoor air quality investigations, research chemistry and regulatory compliance inspections.  His degree in Biology and Environmental Science from Rice was an incredibly helpful start.