If you are having difficulty viewing this message, click here to read it online.
April 2017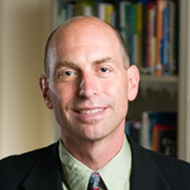 Dear Colleagues,
I was delighted to take a long walk and bicycle ride yesterday. This means that spring is arriving and we are approaching the GC3's signature event, the GC3 Innovators Roundtable. On April 25-27, the 12th annual GC3 Innovators Roundtable will be hosted by Steelcase, Inc. in Grand Rapids, Michigan. As such, it is an opportune time to talk about what we hope to achieve this year.
So much has changed in the past year, particularly in our national and global political landscape. Nonetheless, GC3 members and other collaborators have continued to expand efforts to drive green chemistry innovation throughout the value chain. At the GC3 Roundtable, we look forward to a number of keynotes, panels and small group discussions that can help us increase our understanding of the challenges and opportunities for green chemistry innovation as well as build and develop strategies for projects and collaborations in the coming years that will increase the impact of our work. This is critical given the growth and diversity of the GC3, now over 100 members, and its ability to potentially influence green chemistry markets and policies. Some highlights for this year's Roundtable include:
Keynotes from three corporate C-Suite leaders and a green chemistry pioneer on what is needed to elevate and accelerate green chemistry innovation through the value chain
Panels designed to launch new GC3 initiatives, including the implications of the 2016 elections for green chemistry and engaging the C-Suite in green chemistry innovation
Panels focused on cutting edge opportunities for green chemistry, such as the role of chemical transparency, partnering along the value chain, scaling sustainable feedstocks, and engaging the "hidden middle" of the supply chain in green chemistry efforts
Small group discussions designed to address: green chemistry challenges in funding, embedding green chemistry in corporate culture, measuring progress towards green chemistry, and sourcing renewable or recyclable materials
Launching GC3 projects on federal policy and communications and continuing to build a robust Green & Biobased Start-up network
The day before the Roundtable we will host our second Green & Bio-Based Chemistry Technology Showcase & Networking Event, designed to highlight innovative start-ups in green chemistry, identify the innovation needs of large companies, and support partnership building.
There are still a few places left so Register Now to be a part of this productive and thought provoking meeting that many participants look forward to every year. In our next newsletter, we will provide updates and next steps for the various GC3 projects designed to create models of collaborative innovation and increase our impact in accelerating green chemistry. In the meantime, updates for Roundtable participants and a summary of the Roundtable will be posted on the Roundtable Website.
As you will see from the various news articles below, GC3 staff continue to advance projects that are effecting change. If you are not yet a GC3 Member, we hope you will join us as we start planning our projects for the upcoming year at the Roundtable.
Sincerely,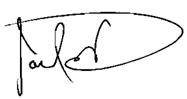 Joel Tickner, GC3 Director
Industry/Academia Collaborations to Advance Green Chemistry: Steelcase and UC Berkeley's Greener Solutions Program
Thursday, April 13 at 12:00 p.m. ET
Industry/academia collaborations to solve material challenges can successfully advance green chemistry and can provide significant benefits to both parties. This webinar presents one recent collaboration undertaken between Steelcase's sustainability program and UC Berkley's Greener Solutions program.
Speakers: 
Tom McKeag, UC Berkeley Center for Green Chemistry
Jon Smieja, Steelcase Inc.
Mark Shapero, UC Berkeley
What impact will Trump's presidency have on safer chemistry?
Partnerships: The key to getting green chemistry tech to market?
US business group opens preservatives competition for entries
Coming Together for Green Chemistry Innovation
For more information on the work of the GC3, email us or call 978-934-2997.