If you are having difficulty viewing this message, click here to read it online.
February 2015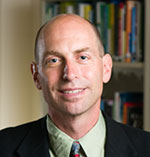 Dear Colleagues,
Planning for this year's 10th Annual GC3 Innovators Roundtable is now in full swing.  Registration for non-GC3 Members is now open.  Register early as we expect to reach maximum capacity quickly!
GC3 staff are finalizing panels, speakers and networking activities. In addition, we are preparing several GC3 reports for discussion at the Roundtable, in support our efforts to mainstream green chemistry, including:  Making the Business Case for Green Chemistry; Measuring Progress Towards Green Chemistry, Building Demand to Scale Supply of Green Chemistry Alternatives, and our GC3 Agenda for Mainstreaming Green Chemistry. 
Over the coming weeks we will highlight specific Roundtable sessions instead of our usual monthly newsletter.  The entire Roundtable agenda is on-line.
Roundtable sponsorship opportunities are still available.  Please email or call Jen Landry, GC3 Business Manager at 978-934-2997 for more information. 
We look forward to seeing you in April for another terrific GC3 Roundtable!
Sincerely,
Best,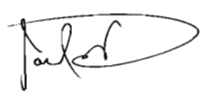 Joel Tickner, GC3 Director
10th ANNUAL GC3 INNOVATORS ROUNDTABLE
April 28-30, 2015   |   NIKE World Headquarters, Beaverton, OR

Plan to attend this dynamic conference where over 150 sustainability leaders from a range of industry sectors, government, non-government organizations and universities will convene to share challenges and best practices and work on collaborative projects to advance green chemistry practices in industry.  The 10th Annual GC3 Innovators Roundtable will be hosted by NIKE in Beaverton, OR. 

VIEW AGENDA
The Roundtable agenda is available on-line.

REGISTER NOW
Early bird registration is open to everyone until March 31, 2015.

HOTEL
A room block is being finalized this week at the Hilton Garden Inn Portland/Beaverton.  Check the website shortly for more information.


SPONSORSHIPS
Interesting in sponsoring?  Contact Jen Landry for opportunities.
The GC3 Education Group is working on the development of the GC3 Education Portal which we plan to release before the Annual Innovators Roundtable in April. The next webinar in the GC3 Education Series will be held in early April on policies that affect chemical and product design.

We will be posting the GC3 Student Fellows pilot program in the next few weeks.  In this initial year, we expect to have one fellow.  We hope to grow this program in 2016.  If you are you have not been in touch but are interested in learning about the second year of the fellows program, please contact us.
 
We are partnering with NESSE to co-host a webinar for undergraduate and graduate students on careers in green chemistry.  Kristi Budzinski from Genentech, Cory Robertson from Hewlett Packard and Drummond Lawson from Arcteryx, respectively, will present.  This webinar was suggested at the 2014 Roundtable as an effort to encourage students to request the incorporation of green chemistry concepts in to their curriculum.  This presentation will be followed by two other related webinars that will be posted on the Green Chemistry Commitment webinar page.  One will be on student led green chemistry initiatives and the other will provide examples of greening student ACS chemistry clubs.  Please consider sharing information on these webinars with the chemistry departments of your Alma Mater(s).  Click here for webinar details.
 
Our next Education Group call will be in mid-April.  If you would like more information on these projects or would like to participate, please email Saskia van Bergen.
The RLC continues to meet on a monthly basis via conference call to share ideas and discuss different approaches retailers are using for sourcing and selling safer products.  The group is continuing the dialogue it began with chemical manufacturers in 2014 and is planning for an in-person meeting in April 2015.

A webinar of particular interest to retailers entitled "Training and Incentivizing Merchants to purchase sustainable products" was held on February 4.  Jason Pearson, Executive Director of the Sustainable Purchasing Leadership Council, Rob Kaplan, Sustainability Director at Walmart, and Larry Garcia, Senior Environmental Analyst at Seattle City Light, were featured presenters.   Slides can be viewed at http://greenchemistryandcommerce.org/documents/Retail_EducationWebinarSeries02042015.pdf.

For further information about the Retailer Leadership Council, please contact Sally Edwards at sally_edwards@uml.edu.
The Mainstreaming Advisory Committee met in late February to review a draft of the GC3 Agenda for Mainstreaming Green Chemistry and discuss outstanding issues and challenges. The development of the Agenda continues to evolve, and participants at April's Roundtable will be the first to hear its recommendations.  Other Roundtable presenters on the Mainstreaming Green Chemistry panel will be Libby Bernick, Trucost; Tess Fennelly, Fennelly & Associates; and Ray Garant, American Chemical Society.

Chris Hewitt, Science Relations Manager at BASF North America, will be presenting a webinar on March 26 about that company's approach and experience seeking out and developing partnerships with Universities. Based on his own experience, he will touch on the why's and how's of business to university partnerships, provide exempts of outcomes, and offer advice to other companies interested in working with universities.  Click here for webinar details.
The project group for the GC3 collaborative innovation project on preservatives has now expanded to 11 brands/manufacturers and we have expanded the scope to include both personal care and household products.  After our first call in January, we received excellent, detailed input from group members with performance; environmental, health and safety; and other criteria for new preservatives that firms are seeking.  We are currently finalizing a GC3 preservatives criteria document that will articulate the need for new preservatives, the significant demand represented by the companies in our group, and the detailed development criteria.  This document will be disseminated widely.  We will begin discussions of additional tasks such as collaborative performance and EH&S evaluations of new technologies in the coming months.
Monica and Joel attended the LAUNCH Green Chemistry Forum at NASA's Kennedy Space Station in January, presenting the Innovation Portal (IP) initiative and engaging a "council" of innovation experts in focused discussions on how we can structure and position the Portal for success.  The IP was selected as a finalist for the LAUNCH Green Chemistry Challenge competition.   We received terrific feedback on the Portal initiative at the meeting and strategic connections that will help us continue to shape the idea and position it for success.  Since the LAUNCH Forum, we have begun the next round of development in close partnership with the ACS Green Chemistry Institute (GCI).  We are currently developing a functional specification for the IP, to include the functionality that we presented at LAUNCH (matchmaking and a discussion forum) along with additional features.  Through our partnership with ACS GCI, we are aiming to tap into the significant membership community and resources of the ACS, which would significantly increase the reach and impact of the Portal initiative.  Still, the goals of the Portal are to connect and grow the GC community to advance GC innovation.
If you would like more information on these projects, please email Monica Becker.
The Right Chemistry - Are dollar stores shortchanging us on toxic chemicals?
Advancing Safer Alternatives Through Functional Substitution
Answering the Call for Improved Chemical Alternatives Assessments
European Chemicals Agency Workshop on Lessons Learnt from Applications for Authorisation
Just released!
OECD Substitution and Alternatives Assessment Toolbox
UPCOMING WEBINARS

In Pursuit of Green Chemistry: Perspectives on Careers in Industry
Wednesday, March 11, 2015  |  12:00 PM EST

Advancing Green Chemistry Through Business to University Partnerships: Lessons from BASF
Thursday, March 26, 2015  |  1:00 PM EST
UPCOMING EVENTS
BIFMA Chemicals Summit
April 21-22, 2015  |  Merchandise Mart - Chicago, IL
Design of Safer Chemicals and Products: the Nexus of Toxicology and Chemistry
Northwest Green Chemistry and MoDRN
April 23-24, 2015  |  Troutdale, OR
3rd International Symposium on Green Chemistry
May 3-7, 2015  |  La Rochelle - France
The program for ISGC 2015 in La Rochelle, France is now up, featuring diverse speakers from across the world.
19th Annual Green Chemistry and Engineering Conference
July 14-16, 2015  |  North Bethesda, MD
CONNECT WITH US

CONTENT
We're always looking for new content!  If you would like to submit an article, event or share a green chemistry activity that is happening within your company, please email GC3Info@greenchemistryandcommerce.org.
For more information on the work of the GC3, email us or call 978-934-2997.