GC3 Member Advisory Committee Announced
As the GC3 continues to implement its strategic plan to scale an independent mission-driven business association, one of the most important priorities is ensuring that we continually have input from GC3 members. To that end, we have established a new, expanded Member Advisory Committee that better represents the depth and breadth of the diverse stakeholders participating in the GC3. The Committee will serve as a mechanism for gathering feedback and input, maintaining awareness of member needs and priorities, cultivating strong relationships among members, gathering insight into market and external trends and strengthening the movement to accelerate the adoption of green and sustainable chemistry.
We are delighted to announce the following GC3 members have volunteered to serve in this important advisory role. To learn more about why they are participating, check out our website:
David Adenuga, Oxo Americas Regulatory Affairs Advisor, ExxonMobil Chemical Company
Chris Cassell, Senior Director of Corporate Sustainability, Lowe's
Todd Cline, Director of Research & Development, Procter & Gamble
James Ewell, Strategy & Business Development Senior Manager, Scivera
Renee Hackenmiller-Paradis, Senior Chemist & Director, Chemistry Center of Excellence, Nike
John Hott, Director, Global Product Stewardship & Regulatory Affairs, Eastman
Roger McFadden, Chief Science Officer, Roger McFadden & Associates, LLC
Greg Montello, Global Director of Product Chemistry, New Balance
Marty Muenzmaier, Sustainability & External Affairs Lead, Cargill Bioindustrial Group
Dhruv Raina, Product Stewardship & Sustainability Director, Tarkett
Homer Swei, Director Product Stewardship, Johnson & Johnson


---

Eight GC3 Members Recognized as
EPA Safer Choice Partners of the Year!
On September 22, 2021, as part of Pollution Prevention Week, the U.S. Environmental Protection Agency (EPA) recognized eight GC3 members as Safer Choice Partner of the Year award winners for their achievements in design, manufacture, selection, and use of products with safer chemicals. Michal Freedhoff, Assistant Administrator for EPA's Office of Chemical Safety and Pollution Prevention (OCSPP), noted: "Today, we recognize the leadership and accomplishments of Safer Choice partners and stakeholders for their work helping consumers and commercial buyers identify products with safer chemical ingredients, without sacrificing quality or performance. Additionally, I'm excited to see that the work done by many of this year's awardees support the Biden-Harris Administration's goals of addressing climate change and advancing environmental justice." The Safer Choice Partner of the Year award winners from the GC3 community include: Apple, BASF, Defunkify, Novozymes, Procter & Gamble, PurposeBuilt Brands, Roger McFadden & Associates, and Seventh Generation.


---

Mark Your Calendar for November 10
Member Update: GC3 Sustainable Chemistry Alliance

Join us virtually on November 10 from 4:00-5:00 pm ET to learn more about the work of the GC3 Sustainable Chemistry Alliance. The Alliance is a group of eight GC3 member companies actively working in Washington, DC, to promote effective federal policies that support sustainable chemistry innovation. We will provide an update on the Alliance's work in this first year of a Biden Administration, shepherding the implementation of the Sustainable Chemistry R&D Act and working with the 117th Congress to support sustainable chemistry programs and funding. Invitations will be sent out by November 1, please save the event on your calendars!


---

A4 International Symposium on Alternatives Assessment:
Accelerating Safer and Sustainable Alternatives
October 25-29, 2021 | Virtual Event
Registration is now open! The Association for the Advancement of Alternatives Assessment (A4) is hosting its International Symposium on Alternatives Assessment virtually on October 25-29, 2021. This year's Symposium theme: "Accelerating Safer and Sustainable Alternatives," strives to highlight the increased attention on the innovation, identification, and adoption of safer and sustainable alternatives to replace toxic chemicals of concern.
Don't miss the Keynote Panel!
How Do We Get to Safer and Sustainable: Insight from Risk Assessment,
Safer Design, and Green Chemistry Leaders
World-renowned expert toxicologist Dr. Joseph Rodricks, architect William McDonough, and green chemist Dr. John Warner will collectively speak about principles and methods that contribute to a safer and sustainable world using risk assessment, circular design, and green chemistry principles.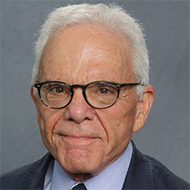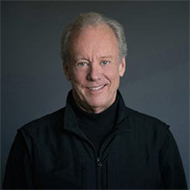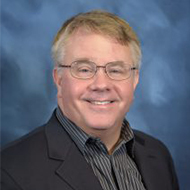 For more information on the Symposium's agenda, speaker bios, and registration, please visit the A4 website.


---

GC3 Staff Changes
There are several staff changes at the GC3. We welcome Bill Hall, whose consulting practice emphasizes work at the nexus of supply chain management, resilience, and sustainability. He will work closely with GC3 strategic advisor Jim Jones, of JimJones Environmental, in managing the GC3's Supply Chain Working Group and our Circular Economy Initiative. Bill has three decades of supply chain experience in the automotive industry and is deeply involved in circular economy initiatives in his current work. He believes supply chain innovation can be a powerful means for value creation through resilience, transparency, and regenerative growth.
Michele Jalbert, who has served as Chief Operating Officer for the last three years, is stepping back to a part-time strategic advisor role, focused on advocacy, communications, and member recruitment. Monica Walls, who has been the contact for all member invoicing matters for the last 18 months, has returned to school full-time in pursuit of her MBA. All member invoicing has been transferred to a professional services firm, Virtual, Inc. which will handle all details of the invoicing process, including interacting with various procurement systems. They can be reached at gc3receivables@virtualinc.com.