NETWORKING OPPORTUNITIES
Registration & Opening Reception Sponsored by Steelcase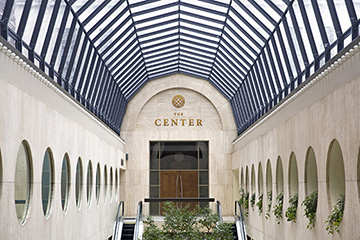 Date: Tuesday, May 7, 2019
Time: 6:00 - 9:00 PM
Location: The Center
Address:115 East Fifth Street, Cincinnati, OH
Come get connected with other GC3 Roundtable attendees!  Join us on the evening of May 7th as we kick-off the Roundtable with a networking reception located at The Center.  This beautiful venue located right in the heart of Downtown Cincinnati makes for a perfect place to network with fellow colleagues. Reception will include delicious hors d'oeuvres.
Networking Reception Sponsored by Dow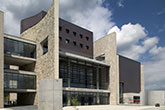 Date: Wednesday, May 8, 2019
Time: 5:30 - 8:30 PM
Location: National Underground Railroad Freedom Center
Address: 50 East Freedom Way, Cincinnati, OH
Please join us for a reception at the National Underground Railroad Freedom Center located  in downtown Cincinnati, on the banks of the Ohio River.  Enjoy an evening of networking with industry peers while learning the stories of freedom's heroes, from the era of the Underground Railroad to contemporary times.